Broadcast News
08/01/2020
Gravity Media Gears Up For A Summer Of Sport with New Flyaways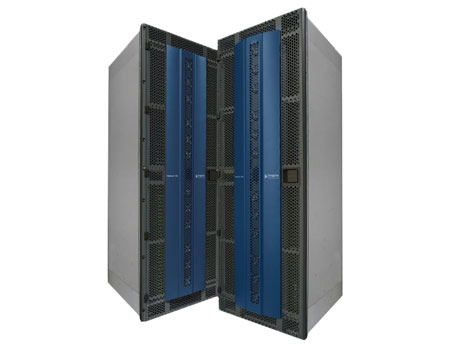 Gravity Media is building further systems in preparation for premier sporting events in 2020, including a major football competition in Europe.
Central to the new flyaway kits is the Platinum™ IP3 router from Imagine Communications.
The key to success in building flyaways is to create a system which provides all the resilience and reliability needed for live broadcasting, but in a compact footprint. As the name suggests, these often have to travel by air freight to meet deadlines, where additional space and weight can be prohibitively expensive.
"We picked the Platinum IP3 because we know it is reliable — we know what it does," said Peter Newton, technical and operations director at Gravity Media. "Because of the established partnership with Imagine, we knew that we would get good support if we need it, and we will get ample utilization of the equipment. It is a good solid product that does what it says it will."
Gravity Media has used equipment from Imagine Communications for over 15 years, which has established Imagine as a trusted partner. When it came to choosing routers for the new flyaways, Gravity Media compared all the popular models on the market, but was confident in selecting the field-proven Platinum IP3. The new flyaways will use both the 15RU and 28RU routers.
The key project for which these flyaways are designed requires support in 12 locations over a four-week period in June 2020. The kits will provide live production functionality. The Platinum IP3 routers incorporate integral multiviewer technology, reducing space in the racks and simplifying setup. The order also includes a number of modules from Imagine's Selenio 6800+™ processing range, along with Magellan™ router control panels.
www.imaginecommunications.com
Top Related Stories
Click here for the latest broadcast news stories.