Broadcast News
28/11/2019
Techtel Enhances RMIT University's Infrastructure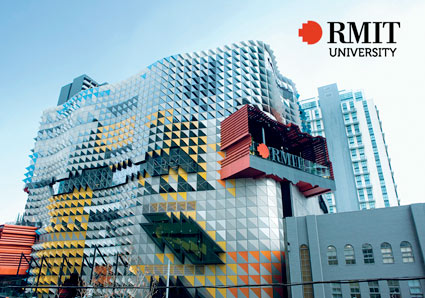 Techtel has upgraded RMIT University's (RMIT) infrastructure to power its School of Media and Communication with the Harmonic MediaGrid 4000 shared storage system.
The upgrade for RMIT connects 44 concurrent Adobe Premiere edit seats, teachers and multiple ingest facilities to a single, high-performance, shared storage resource with UHD editing capability. This comes as the faculty moves increasingly towards UHD editing workflows which demand shared, real-time storage and video codecs with high capacity requirements.
Built specifically to support media applications with storage cost and management complexity reduction in mind, MediaGrid 4000 shared storage handles everything from compressed workflows to online digital libraries and uncompressed video. Boasting a low rate of IT utilization, this model not only reduces operational costs, but also increases workflow productivity by reducing media copy and transfer times. The unparalleled capacity and throughput of the Harmonic MediaGrid system makes it possible to consolidate "islands" of storage and run all workflow steps off a single system, thus simplifying its IT infrastructure to increase efficiency and reliability.
"The Harmonic MediaGrid 4000 shared storage system offers an ideal solution for UHD-based workflows, while offering SAN-comparable performance and NAS simplicity to facilitate the optimal balance of bandwidth and capacity," said Mal Chandler, Techtel CEO. "We are confident that with increased performance and density of the Harmonic MediaGrid system, RMIT's School of Media and Communication can truly deploy one storage platform to support the entire production workflow."
"Based on the first-hand experience we had with the rock-solid Harmonic MediaGrid 2000 shared storage system provided by Techtel back in September 2013, when it came time to upgrade to UHD workflows, we chose the MediaGrid 4000 system," commented David Beesley, Technical Services and Facilities Manager with the School of Media and Communication at RMIT University. "To support over 40 edit stations with thousands of student users and require a system that has negligible impact on the workload of the University's IT staff, we needed a robust storage solution that is reliable, scalable, bandwidth efficient and simple to manage. The Harmonic solution delivers on all fronts, with excellent after-sale support from Techtel, and all the while providing reliable, high-capacity concurrent performance to power our post-production workflow and contribute to a state-of-the-art and hands-on learning environment for our students."
www.techtel.com.au
Top Related Stories
Click here for the latest broadcast news stories.