Broadcast News
29/10/2019
Why Should I Use Animated Video?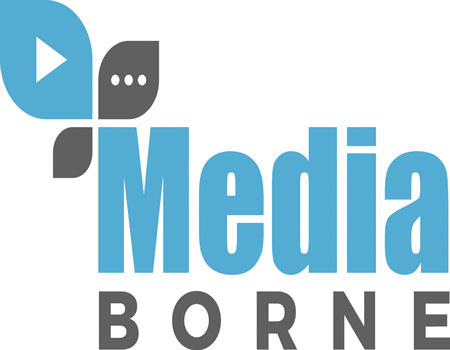 The use of video is on the rise! According to a
report
from Intel and Ovum last year, people using the internet today watch videos more than ever before. About 80% of consumer internet traffic is to watch video.
And the report says it will continue to increase thanks to the introduction of 5G technology. It believes that 90% of 5G use will be for watching video. So if you have a local business, you need video to make sure you reach your audience.
But what if the idea of being in front of the camera leaves you cold?
That's where animated videos come into play. And as the top two search engines (Google and YouTube) like to rank animated videos highly, it needs to be in your marketing strategy.
So, for example, when someone searches for "Newcastle video production" or "Newcastle photographer", our website will rank higher because we feature animated video as well as recorded video on our site.
It means you must start to use video if you want your business to stand out.
When to use animation
Watching someone talk for a couple of minutes about a product or service can be a little bit dull. And if you're not a professional presenter, it may not be best for your business.
You may watch local or national news programmes and think presenting looks easy, but it takes years of practice. Reading an autocue while you look at a camera isn't as simple as reading from a piece of paper. Getting it wrong doesn't just take time, it costs too.
We are one of the most experienced Newcastle video production companies and will always to our best to produce an eye-catching video for you. But we may advise you to try animation if you freeze in front of the lens.
So here are more reasons why we believe you should use animated video for your business.
Animated videos are creative
Competition is fierce for local businesses these days because you often have to compete with similar, national companies. So telling your story in a memorable way is essential! And that is where animation comes into its own.
Unlike filmed footage, it can be as colourful as you like and any characters you use can do whatever they want. To do this with a camera may not be possible or expensive if they require special effects! With animated videos you can let your imagination run wild!
Animation is fun
Your brand can really come to life with animated videos. If you're brand is fun, then it will be easier to communicate that with animation. It can really show off the character of your brand, which will make it memorable too.
Animation can be better value
Our experience means we know how to produce the best video for your business. But, as we've said before, if you're not confident in front of a camera, the video won't be as engaging.
If you need a professional presentation, you may need to employ a presenter – and that can add to your costs. You also need to figure in other costs such as travelling, camera operators, editors etc. So animation can often be a cheaper and more cost effective alternative.
Animation can simplify complex topics
If you're a financial adviser or your service includes explaining complex information, then animation can be the perfect solution. Animation keeps a viewer's attention in a way that talking in front of a lens doesn't. For example, a series of educational videos from
TED-Ed
have become a worldwide hit because they take difficult topics or in-depth subjects and turn them into 4-minute videos. These videos help keep the viewers attention.
Animated videos work on all marketing channels
You may already use a selection of social media platforms and want to include video. But recorded video can often mean files that take up a lot of memory, so they need to be condensed or drastically edited to work best on them. That's not the case with animated video.
Whether you want to engage on Twitter or Instagram (where people are used to spending a short amount of time engaging with your posts) or Facebook, animation will work best. Animation can strike a balance for all brands, whether they're fun, casual or professional.
So why not talk to us here at Media Borne in Newcastle today about how animated video can be the perfect solution for your video marketing.
www.mediaborne.co.uk
More Animation Stories