Broadcast News
17/10/2019
What Is The Future Of Special Effects?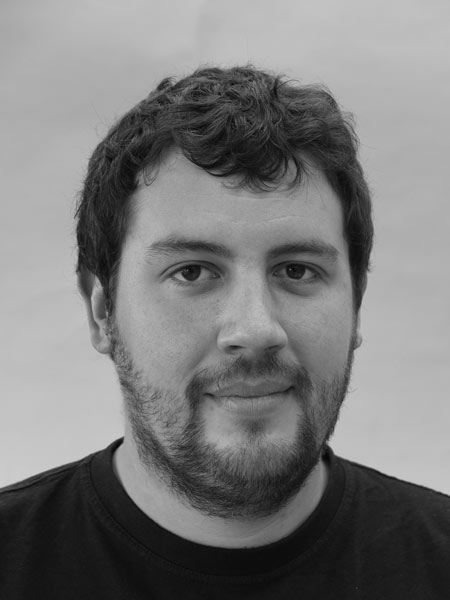 Toby Stewart joined Artem in 2006 as a physical and pyrotechnic technician and has worked on and supervised dozens of commercials, films and TV shows, notably Bodyguard (BBC 1) which won the TV BAFTA Must-See Moment 2019 for the explosion he masterminded. Toby is a fireworks and event pyrotechnics specialist and worked as an explosive safety scientist for several years. He was appointed to Artem's Board of Directors in 2018 and became Managing Director of Artem earlier this year.
Can you tell us what Artem does and what your role is?
Artem is a Physical Special Effects supplier, doing everything from major explosions and all floor effects (rain, snow, wind, mist, mechanics etc) to miniatures and prosthetics. Artem also manufactures a range of smoke and wind machines.  Even though I'm the managing director, I am very much 'hands on' and supervise some projects too.
Since Artem was founded over 30 years ago how has CGI impacted on the range of your work in film and TV?
I think that CGI is a fantastic tool that allows things that would be physically impossible to achieve to be created. Some of the miniature work that we used to do has largely been replaced by CGI, however we still do a lot of effects work where interaction between performers and the effect are required. The auditorium explosion in Bodyguard is a great example of this, we fired a large-scale practical explosion with 20 stunt performers in place and a series of elements which were combined by VFX to produce the final result. I don't feel that a completely CGI explosion would have worked as effectively.
Congratulations - Bodyguard won a BAFTA for Must-See moment voted by public for the explosion that killed Julia Montague, what was involved in making this look real?
We were asked by the director, Tomas Vincent, to create a realistic simulation of a small bomb detonating under the stage. The aim was to produce an effect that was large, realistic but safe for the stunt performers to be in close proximity to.
Working with Tomas and Jamie Lapsley (Production Designer), we fired a series of approximately 30 tests. The initial tests we conducted were small in scale, to test different textures and colours of debris. We fired two full scale tests which were filmed from a variety of different angles and at a variety of frame rates up to 1000fps. This test footage allowed us to track where debris was going, and how it was going to interact with the stunt performers. For each test we also recorded peak sound pressure levels and debris velocity/travel distance.
The final effect consisted of 25 small debris mortars of different types fired in an angled array, three orange flash units, two small sections of detonating cord, two jerk rigs and four air mortars to supplement the pyrotechnic effect. Some orange sparks were also added to add some colour, as the dust and debris fired from the mortars was dark. The entire sequence was fired over a 0.4 second period by a computer-controlled firing system.
• Artem creates major props for stage shows like the Take That tours, films and commercials – describe three of your favourite props in the last year.
• We were asked to make four oversized LEGO props that would be used for the live action shoot of LEGO's Rebuild the World advertisement. We made a carrot, crossbow and scissors.
• Artem created an oversized slingshot, angry bird and nest for Sony Picture Entertainment's surprise production launch of The Angry Birds Movie 2 at the Carlton Hotel Pier at Cannes Film Festival 2019. After machining the slingshot and angry bird, our special effects' technicians developed the high-speed winching system, pyrotechnics and release mechanism that fired the bird along a guide rope onto a target which then "exploded" in a shower of confetti.
• For Take That's recent 30 anniversary Tour, Artem created three beautifully detailed 'Choppers' that had spinning wheels, could lean from side to side, and do massive wheelies during the song Spin. The build took over one month.
You are specialists in atmospherics, what were your favourite projects to work on and what did they entail?
A few years ago, we worked on a Kevin Macdonald film called The Eagle, which required atmospheric smoke, snow and rain in some extremely challenging locations in the Scottish Highlands.
Artem designed and built the Artem smoke machine, which has become the industry standard for portable gas-powered smoke effects on set. We also make a larger smoke machine called the 'medium' for higher output requirements.
What is the future of special effects? What are some recent breakthroughs? Are any things getting easier in advancing skills and technology industry?
The majority of our projects which involve a build element are now designed in Solidworks before being fabricated. This allows us to go through options with clients and modify, as necessary, before the build starts. The advances in 3D scanning and 3D print technology have also changed the way we approach projects. We can now print prototypes overnight and respond rapidly to changes to the requirements on a project.
What would I expect to see if I visited your studio in London?
There are several workshop spaces, each for a particular purpose. We try and keep some of the more interesting things that we have built, so there are various props and rigs from different projects dotted around.
There's always an interesting assortment of projects being worked on - this week we're building a boat set, a plane on a pneumatically actuated base and a selection of props for a west end theatre show. Preparation work is also being carried out for a large fire job next week.
What advice would you give to someone wanted to work in SFX? what's the best way into the industry? What skills do they need?
Build up some basic workshop skills, welding, basic machining, woodwork, paint finishing and cad modelling are all good skills to have. Take high quality photographs of your work to help you to build up your portfolio.
How can people find out more or get in touch?
All our contact information is on the website – www.artem.com including case studies of our work in film, television and live events. We have workshops in London, Glasgow and are about to open a new facility in Manchester.
www.artem.com
More Props, Models & Model Makers Stories
17/10/2019
What Is The Future Of Special Effects?
Toby Stewart joined Artem in 2006 as a physical and pyrotechnic technician and has worked on and supervised dozens of commercials, films and TV shows,
16/12/2016
Spur Creative In The Hot Seat
Established in 2006, Spur Creative specialise in the design and manufacture of high quality props, sculptures and structures for a diverse range of cl