Broadcast News
10/09/2019
DW Relies On Rohde & Schwarz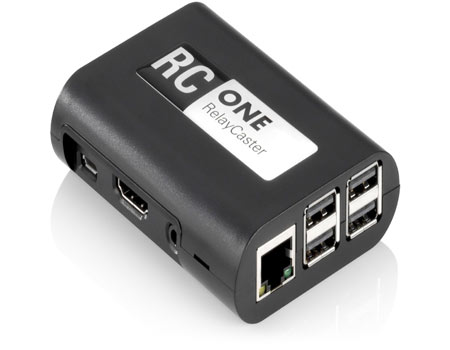 Deutsche Welle (DW) relies on R&S RelayCaster from Rohde & Schwarz to distribute a broad range of content all over the world.
R&S RelayCaster provides reliable contribution and distribution of live content via unmanaged IP networks. Now, for several months, DW is using this solution to transmit its content cost-effectively over the internet also to the USA, where it is distributed to an audience of millions. The project will be presented at IBC 2019 at Rohde & Schwarz booth B21, hall 7.
The DW services are linearly distributed via live web streaming, satellites, local rebroadcasters and cable headends. Leased lines and satellite links are used to contribute the signals to the headends. DW is increaslingy relying on transmission over the internet, which means an unmanaged IP network. This approach offers cost advantages, greater flexibility in content regionalization, and in part better coverage, allowing access to regions lacking any other transmission infrastructure.
R&S RelayCaster is a proven, reliable and economical system. Quality assurance and high transmission reliability are of paramount importance to global premium broadcasters. R&S RelayCaster reduces packet losses to a minimum, ensuring uninterrupted transmission and, as a result, consistent quality of service (QoS). Encryption based on the Advanced Encryption Standard (AES) provides end-to-end protection of the transmitted data streams, preventing unauthorized access by third parties.
www.rohde-schwarz.com
Top Related Stories
Click here for the latest broadcast news stories.