Broadcast News
13/08/2019
Three Reasons Why You Should Deploy A Hybrid CDN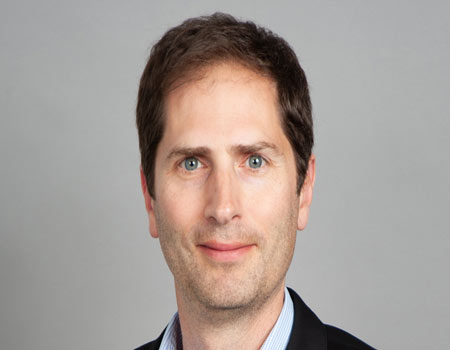 By Ryan Nicometo, SVP Product and Marketing, Vecima Networks
The early years of OTT-TV have witnessed the rapid growth of CDNs. As we approach OTT as the norm, the ownership of the CDN-based delivery model starts to become all the more important to broadcasters. Who controls getting your content to your audience?
What about the economics? At what point should a broadcaster consider owning its own CDN? Enter the Hybrid CDN.
A Hybrid CDN uses a combination of public and private infrastructure. It's a middle-ground between using a 100% outsourced CDN and having a fully owned-and-operated CDN.
Cost reduction
CDN costs for OTT delivery are increasing rapidly due to the huge growth in consumer video traffic. A Hybrid CDN provides a new way for broadcasters to achieve significant cost control for OTT delivery
Modeling the financial impact of a Hybrid CDN model is critical for defining a broadcaster's short- and long-term OTT strategy. In most models, the five-year cost saving for a broadcaster's OTT service is well over €10m, and often significantly more. This large impact, even with a relatively small OTT audience, is achieved through the new economic paradigm of the private cache model.
By investing in private cache capacity instead of paying for Gigabytes of egress from a CDN service, broadcasters can achieve true economies of scale. Our models show that deploying a hybrid CDN results in a cost reduction of 30-50% over 3-5 years.
Customer experience
Arguably one of the most challenging issues of OTT delivery is that it uses a network environment that's outside of the broadcaster's control. This 'black-box' model is proving to be a major concern to broadcasters who are struggling to deeply understand the customer experience of their most valuable viewers.
Hybrid CDNs give broadcasters a new way to achieve OTA-quality parity for OTT services and directly control the customer experience of the end-to-end OTT service. Service improvement is achieved by being able to control the end-to-end delivery service from content origination to content caching and session control. By managing the storage, transcoding, origin and cache, with a managed network connection in between, broadcasters can benefit from using CMAF, from packaging at the edge, from controlling what is cached where, and from directly managing the interaction between the consumer's player and the cache to achieve lower latency and cross-device synchronisation.
Preparing for the future
According to Cisco, by 2021, CDNs will carry some 1,470,000 Petabytes (440 percent growth vs. 2016), representing 77 percent of total consumer video traffic. Video on demand (VOD) is currently the dominant form of consumption and represents 90% of the traffic. But live content is growing as audiences for large events switch to OTT with improved mobile viewing experiences. Live OTT viewership is expected to exceed OTA viewership by 2020. And according to Deutsche Bank, by 2021, CDN-based delivery will be cheaper than satellite-based delivery for 85% of 6,700 European TV channels (those with 250,000 or fewer viewers), based on expected reductions in CDN pricing and expected telco network improvements.
As consumer behaviours push the industry to move to OTT, and telco and mobile network improvements enable OTT services to grow, the economics of the industry are moving faster than predicted, and the time for broadcasters to take greater control of their economic destiny has arrived. A Hybrid CDN isn't a giant technological leap forwards for broadcasters, but a relatively simple operational model change that brings significant benefits with the right investment.
www.vecima.com
Top Related Stories
Click here for the latest broadcast news stories.