Broadcast News
15/07/2019
IABM Announces Results Of Its Election Of Board Directors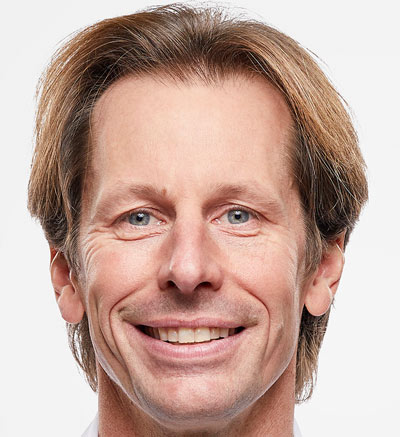 The international broadcast and media technology association (IABM) has announced the results of its biennial election of Board Directors.
The Board serves a two-year term and plays a central role in all the association''s activities: it is responsible for the overall strategy of IABM, and setting, reviewing and changing as necessary the policies of the association, which are then implemented by the IABM Team. The Members' Board also exercises overall financial control.
The membership of the new IABM Members' Board reflects the international make up of IABM's membership; the newly elected members are:
Dr Jörg Pohlman – ARRI
Anne-Louise Buick – Avid
Nicolas Bourdon – EVS
Tim Shoulders – Grass Valley
David Phillips – Multicast Consultancy
Geir Bryn-Jensen – Nevion
Bea Alonso – Ooyala
Alison Pavitt – Pebble Beach
Peter Sykes – Sony
Juergen Sommer – Vitec Group
The newly elected members join five continuing members (elected by the outgoing board for continuity), who are:
Andreas Hilmer – Lawo (Chair)
James Gilbert - Pixel Power (Immediate Past Chair)
Nicki Fisher – Clear-Com
Glodina Connan-Lostanlen – Imagine Communications
Anna Lockwood – Telstra
In addition, the chairs of the APAC, EMEA and Americas IABM Regional Members' Councils – Dennis Breckenridge of Elevate Broadcast, Ole Clausen of Danmon Group and Paul Stechly of Applied Electronics respectively – also have seats on the Board. Vice Chair Graham Pitman, IABM CEO Peter White and Finance Director Lucinda Meek complete the line-up.
Newly elected Chair of the IABM Members' Board, Andreas Hilmer from Lawo, said: "Our industry is facing challenges from various sides and is encouraged to think outside the box almost daily. Never before in my 16 years working for broadcast manufacturers have I seen such a burst of activity and creativity despite the disruptive changes facing manufacturers, service providers and broadcasters. Helping to steer our industry through these turbulent times will be the mission of this newly elected board and IABM's wonderful in-house team. We will continue to maintain the right balance between vendors' interests, who founded this organization, and the broadcast and media industry at large. Sustainable success is based on trusted partnerships; IABM plays a crucial role in this process to ensure that all stakeholders benefit from the vast opportunities that lie before us."
"The Members' Board is absolutely central to the ongoing success of IABM, and I am delighted that it once again includes a broad cross section of company sizes and sectors, with nominated representatives who are all hugely experienced and widely respected in the industry," said Peter White, IABM CEO. "With this great new Board now in place, I'm looking forward to tapping into its knowledge and ideas to help take IABM to the next level and deliver even more value and support to all our members."
"That we have again had so many nominations this time around demonstrates how much our members value their association," added Lucinda Meek, IABM Finance Director, who oversees Members' Board activities together with those of the Regional Members' Councils. "I am excited that we will be able to draw on the abilities of so many highly talented people on the new Board; the future at IABM looks bright indeed."
www.theiabm.org
Top Related Stories
Click here for the latest broadcast news stories.