Broadcast News
10/06/2019
S+H Technical Supplies Glux 10mm LED Screen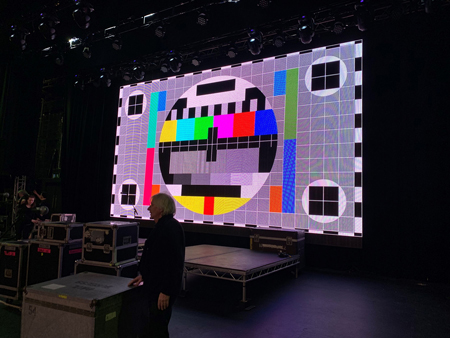 S+H Technical Services supplied its Glux 10mm LED screen to the recent UK tour by rock band 10cc which played key cities around the UK.

The tour's production manager Dave Cobby also looks after the video elements on the road, and he specified the screen returning to S+H, the Ilfracombe, Devon based company which has supplied previous 10cc tours including the 2016 40th anniversary celebration of seminal album Sheet Music.

Dave has worked with the band since 2006, and this time around took on both roles. "It's always a pleasure doing business with S+H's Terry (Murtha) and the team. We get a great deal and the 10mm screen is exactly the resolution and quality that we need."

The screen was configured as a continuous 8-metre-wide by 5-metre-high surface upstage. The requirement was for a lightweight and easy to rig solution that was adaptable and practical for a variety of venues on the itinerary, that could be rigged quickly and easily.

"It is one of the most handle-able and reliable screens I've encountered," stated Dave who was assisted in the rigging and positioning process by LD Martin Bell.

Used only in three songs, the screen had maximum impact, and the rest of the time was absorbed magically into the background. You would not have known it was there! |This is another great advantage of this type of screen," commented Dave.

The band's video content was designed and created by 10cc founding member Kevin Godley (who was not on the tour). It featured during the intro 'Son of Man' and 'Somewhere in Hollywood', a moody number that seems to take on new relevance in the post-Weinstein era – where Godley sings the lead vocal and appears to be floating above the band on the screen.
The third section of video plays out during their worldwide hit, 'I'm Not in Love'.

Dave used a MacBook Pro for playback, connected directly to the screen's scaler and processors, and he sat stage left in the wings to operate during the show.
Top Related Stories
Click here for the latest broadcast news stories.