Broadcast News
01/03/2019
Key Changes Announced For BVE 2020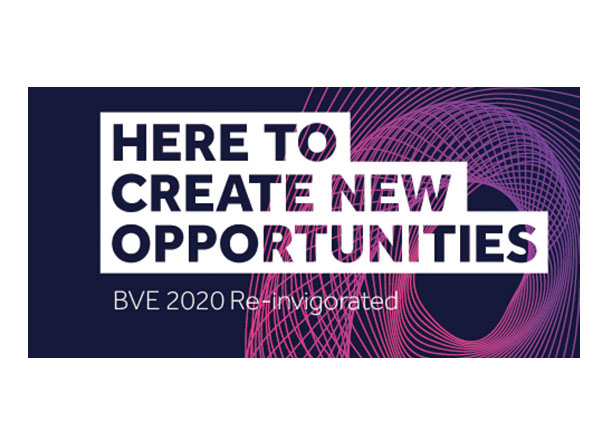 A number of key changes have been announced for BVE 2020, including a date change to the summer and new support for industry sectors like AV, Live Production and Connected Media.
BVE organiser ITE Group Plc also announced intentions to build the show's position as a valuable European launch platform for the media & entertainment sector.
The 2020 show will take place from 09-11 June, as it moves to a better positioned date in the global industry calendar.
From 2020, BVE will move its show date from February to June in order to attract new audiences and deliver greater value for existing ones. Another key driver for the date change has been to position BVE after NAB in the industry events calendar to secure BVE's position as the European launch platform for the media & entertainment sector. By creating a very clear window for BVE, this will enable the show to become the de facto choice for exhibitors debuting their products and solutions, whilst also enabling the exhibition to grow its international audience and cater for new industry sectors including AV, Live Production & Connected Media.
Commenting on the move of date, Terry Washington, BVE Event Director said: "We're firmly committed to delivering the best possible show for our audiences and adopting a new date for our show helps us achieve this mission. By capitalising on a new position within the global industry calendar whilst staying at ExCeL, we can bring brand new elements to the show with clearly defined sectors which acknowledge the future direction of our industry. In turn, this empowers us to create even more growth opportunities for our exhibitors and partners."
Reflecting an evolving industry landscape
In a post digital world, sectors are converging at a rapid pace and BVE is recognising this evolution through its reinvigorated 2020 Programme. As a show for the industry, by the industry, BVE is dedicated to representing the most relevant and diverse range of industry sectors and has collaborated closely with customers, industry associations and key partners to determine which new sectors should be included in future shows. AV, Live Production & Connected Media are all significant growth areas for the industry, which has driven the decision to expand further into these sectors.
"We're really excited about the 2020 show," continued Washington. "It's going to provide a stronger offering and will create greater opportunities for our exhibitors to reach new audiences. The onus is on us as an organisation to attract and secure the right industry partners, talent, investment and joint ventures that will inspire a new wave of European attendees and we remain entirely focused on delivering a bigger and better show that will create even greater value for our industry."
Top Related Stories
Click here for the latest broadcast news stories.