Broadcast News
23/01/2019
HPRC – Complete Smart Case Solutions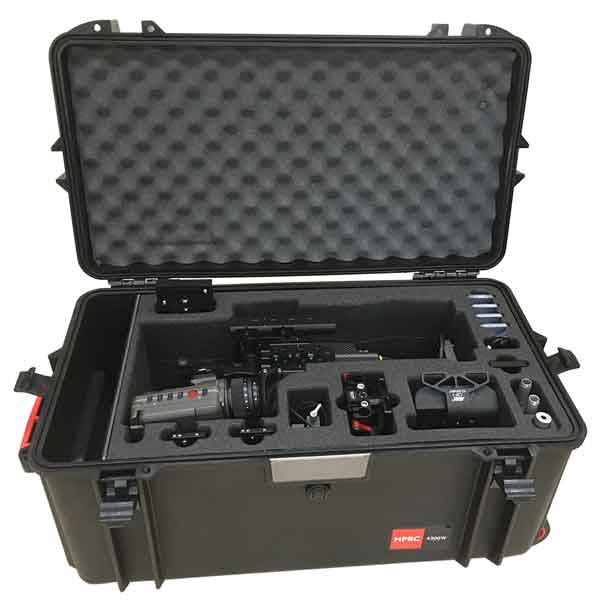 Winter has arrived and the Best Flight Cases Team has started to unpack the presents: HPRC has finally arrived!
So what's with this HPRC guys…
Let's just call them Smart Cases for Smart People! It's not just about the complete & comprehensive range, is more about the innovative and the fresh approach they are delivering time and time again.
Regardless if you need a tough lightweight but still fancy case for your drone or you are just trying to smuggle chocolate into the office, they have it all!
Always in pursuit of what's new, they are taking their design and manufacturing one step ahead, to the point where INNOVATION is the only word able to describe their work. That's a bold statement – thank Goodness they put their money where their core values are.
Born in 2006, HPRC came to the market with one simple promise: "We can design a better case!" So here's the moment that millions of people from all sort of background and domains, like Photography, Military, Law Enforcement or Environmental Research will always remember as the beginning of a new chapter. This chapter is called: Problem Solved! You need your gear protected against Chemical Corrosion? Done! Dust & water issues? Sorted! Is your partner the best person in the world to crack open a brand new MAC whilst taking it from A to B? No more problems like this!
How can you not love this guys… as they are clearly a bunch of pretty smart individuals, sometimes it makes me wonder what took them so long to cut a deal with Best Flight Cases. We are so much alike, as our success is purely based on a bullet proof concept: the only way for us to get what we desire is to help as many people like you, our beloved customers, get what you desire!
In true, since HPRC has landed, a new saying started to go around the office: "I'm craving a new case!" Believe me, to witness something like this from people that are surrounded by cases for the last 42 years, it's pretty serious stuff!
Now… I am just about to breach my confidentiality agreement, as I am not supposed to tell you this: this HPRC cases are quite easy to sell! They look good, they are built like no other, and they won't dig a hole in your pocket either!
If your girlfriend is an environmentalist, that's just fine – The HPRC product range is 100% recyclable, as the guys from the Product Development Department are fully aware that a case that lasts you longer will not need to be replaced as often, therefore using this cases keeps Mother Earth happy!
So here it is: If you need (or you just fancy) a new protective case, give HPRC a go! The range and size chart are simply surreal, so without a doubt you'll find the right one for you, regardless if you need a serious case for your drone or you're just trying to smuggle chocolates into the office.
Disclaimer: No chocolates where hurt over the imaginary process of border crossing. The point was to help you understand that HPRC is coming straight from the "Good Stuff" folder, and I'm pretty sure you've already realised that!
See you next month!
The Best Flight Cases Team
Visit:
www.bestflightcases.co.uk
Tel: 0800 988 7101
Email:
sales@bestflightcases.co.uk
This article is also available to read at
BFV Online
Top Related Stories
Click here for the latest broadcast news stories.