Broadcast News
11/01/2019
Omnitek Ships First Flex Chips For Video Warping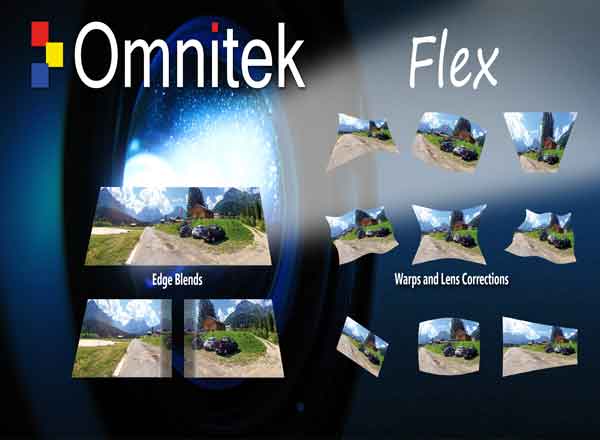 Omnitek has shipped the first of its Flex SoCs, a family of silicon devices designed for video warping in the small projector and digital signage markets.
Two family members are available, Flex 2K for 2K video (2048 x 1200) and Flex 4K for 4K video (4096 x 2400), both at up to 60fps. Both perform a comprehensive set of image geometry correction functions on a video stream, including rectilinear or arbitrary image warps and full 360-degree rotation, as well as edge blending. This makes them ideal for projector image correction and projection of a single large image from multiple projectors. Additionally, they can be used for camera lens correction, such as fish-eye lens distortion. The real-time response of the Flex 4K extends its suitability to VR and AR applications.
Based on advanced FPGA technology, these devices are programmed as fixed-function parts and are supported by evaluation boards, reference software and datasheets. No FPGA design skills are required to use them.
A number of consumer products featuring this Omnitek technology are on display at CES in Las Vegas this week. The new Flex 2K and Flex 4K devices bring this proven technology to the mass market, putting all the functionality into a single, highly optimised and competitively priced device.
Roger Fawcett, CEO at Omnitek, explained how consumer equipment designers have been reacting to these devices. "The vast majority of customer requirements can be satisfied with these standard designs but some customers request something a little different. Since the Flex devices are FPGA based, we can offer those customers our customisation service with a rapid turnaround to enable them to get differentiated products to market quickly."
www.omnitek.tv
Top Related Stories
Click here for the latest broadcast news stories.