Broadcast News
11/01/2019
Parallel Beam Light Finds Growing Interest And Application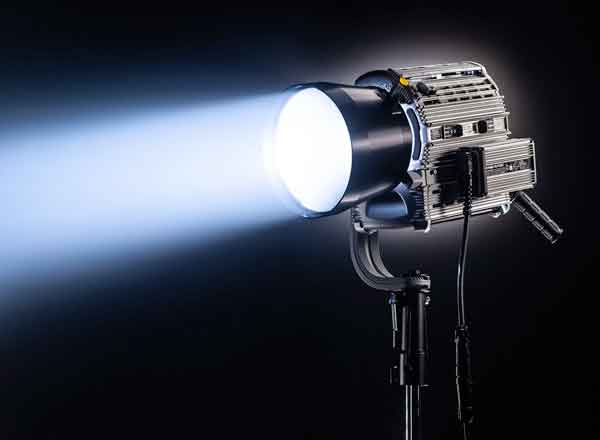 Parallel beam light with its special merits and mainly as a prerequisite to the world of reflected light finds growing interest and application.

The large and super efficient DPB70 HMI light is often the main tool for Lightstream reflected light in drama productions.

For all the focusing dedolights there is now a complete range of parallel beam intensifiers with astounding performance.

For many of these focusing lights there is a choice of small intensifiers, providing double or more output over the spot performance.

New parallel beam intensifiers with larger optics enhance the spot value up to six times or more.

One of the latest is the DPBA-1821 for the 1200W focusing HMI light head. It is a large-diameter attachment with some weight to it, which boosts the spot output with 22500 lux at 4 meter distance to 130000 lux (near 12000 fc), a value close to the performance of the big parabolic light head DPB70.
But then, the beam diameter is considerably smaller than the one of the big light. By focusing the DLH1200 fixture, the beam can be widened to cover more than one reflector.

This combination allows the smaller production to use Lightstream lighting from a smaller vehicle, like a station wagon.

The weight of the big attachment makes it easier to use with a new version of the light head, incorporating a new movable yoke to find perfect balance with or without this attachment.

Top Related Stories
Click here for the latest broadcast news stories.