Production News
02/01/2019
NBC's Comedy 30 Rock Comes To All 4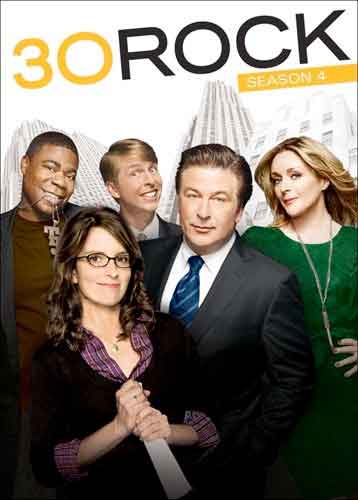 Channel 4 has announced that NBC's comedy 30 Rock is coming to the streaming service All 4.

The first two seasons are now available, with the rest arriving at a later date.

Written by and starring Tina Fey (Unbreakable Kimmy Schmidt, Mean Girls), 30 Rock follows Liz Lemon (Fey), Head Writer for a live sketch-comedy show, as she tries to contend with the mad escapades of her colleagues. From erratic Hollywood star Tracy (Tracy Morgan – Saturday Night Live) to suave executive "fixer" Jack (Alec Baldwin – The Departed, Mission: Impossible - Fallout), from self-obsessed actress Jenna (Jane Krakowski – Unbreakable Kimmy Schmidt)to effervescent page Kenneth (Jack McBrayer – Wreck-It Ralph), it's a miracle they ever get anything to air.

30 Rock has won numerous awards, including 11 Emmys®, six Golden Globes® and 11 Screen Actors Guild Awards® and is routinely listed as one of the best U.S. comedies of all time.
Top Related Stories
Click here for the latest broadcast news stories.