Broadcast News
19/12/2018
Ross Video's Eric Goodmurphy Honoured With Prestigious Award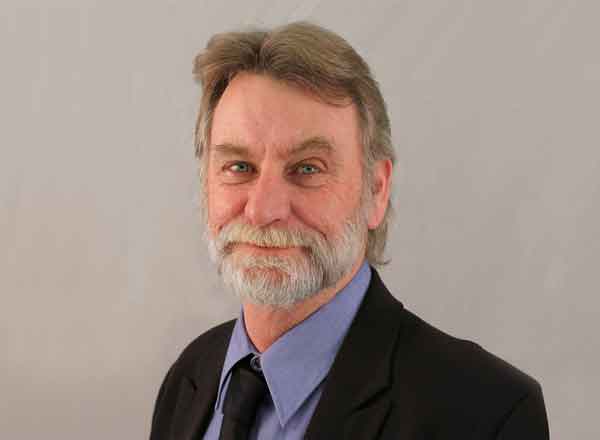 Ross Video's Eric Goodmurphy has been honoured with Future's Industry Innovator Award, presented by TV Technology.
Future's Industry Innovator Award winners are selected by a panel of experts and evaluated on their professional achievements, technical and business innovations and continuing influence within their industries.
The winners have been featured in TV Technology, read by thousands of broadcast professionals in the United States, around the world and online. Additionally, all winners and nominees are featured in the special Industry Innovator Awards Program Guide, to be distributed in digital edition form to more than 100,000 readers of TV Technology, Digital Video, Video Edge, Government Video and Radio World.
Over his 30+ years in the broadcast and production technology industry, Eric Goodmurphy has been at the helm of significant innovations and advancements in the areas of infrastructure and facility control systems. Eric began his career at Ross Video in the early 1980's, working closely with founder John Ross and CEO David Ross in the development of analog production switchers. Eric was a key contributor to the Ross Video philosophy of customer-driven product design; a trait that would serve him well throughout his career. After several years developing master control products for Leitch (Harris Corporation), Eric returned to Ross in 2006 as Marketing Product Manager for Gear, where he picked up on the development of the openGear platform, products and partner community, helping make it the adopted standard it is today.
"It's a pleasure to honour those who make such a difference in their industries - innovating in technology and business while also inspiring others," said Carmel King, Vice President of Media Technology for Future's B2B Group. "The awards are designed to shine a spotlight on the people behind the companies and technologies on which our industries depend. We offer a heartfelt 'thank you' for their contributions and wish them continued success."
"I'm extremely proud to receive this award from TV Technology," said Eric Goodmurphy. "I've been in the broadcast industry for almost four decades and have seen many important changes during that time. I've also been privileged to work with some very talented engineers, product designers and customers throughout my career. Many new product ideas have come directly from customers; it has been a pleasure to work with them to develop products and standards that have been widely adopted by the industry and have made their lives easier."
www.rossvideo.com
Top Related Stories
Click here for the latest broadcast news stories.