Broadcast News
18/12/2018
Myers Appoints New CEO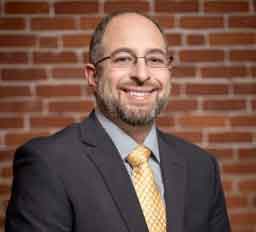 Myers has appointed a new Chief Operating Officer (COO).
The firm selected Mike Tirrell to take up the post. Tirrell, a media industry veteran with over 20 years of technical leadership and innovation expertise, will drive the company's corporate, strategic, and operational initiatives forward. His proven track record for Systems Integration and Data Transformation will play a vital role in advancing Myers' next generation broadcast management solutions.
After more than three and half decades, Myers continues to grow its customer base, expand its internal teams and introduce innovative product solutions. The COO role is essential to managing that growth and executing the company's vision for the future. Tirrell will replace current COO, Nathan McCarthy, who will be departing the company at year end to explore a new opportunity.
"Nathan has done a tremendous job navigating our organization through a highly transformative period and we look forward to Mike building from his success," said Crist Myers, President and CEO of Myers. "Mike's extensive technical expertise, leadership, and business acumen not only compliments that of the Myers' team, but will be paramount in executing our vision for the future and strengthening our position in the market."
Tirrell most recently served NBCUniversal Media, LLC as Senior Director, Data Services where he was responsible for building and modernizing the company's existing Business Intelligence and Data Services platforms. Prior to working with NBCUniversal, he served WideOrbit, Inc. as Director of Integrations where he facilitated integrations between internal systems and over 70 media industry vendor products. With a Bachelor of Science in Mathematics with Minor in Computer Science, Tirrell, started his career as a Software Operations Analyst for sales, traffic, and billing software provider, VCI Solutions (acquired by WideOrbit in 2010). During his 13 years at VCI, Tirrell amassed his domain expertise working from SQL Reporter Writer, Installer, Trainer, to Software Engineer, to Manager of Customer Business Systems Engineering to Director of Business Systems Software Engineering.
www.myersinfosys.com
Top Related Stories
Click here for the latest broadcast news stories.