Broadcast News
03/12/2018
Animation Ireland Makes Final Call For Entries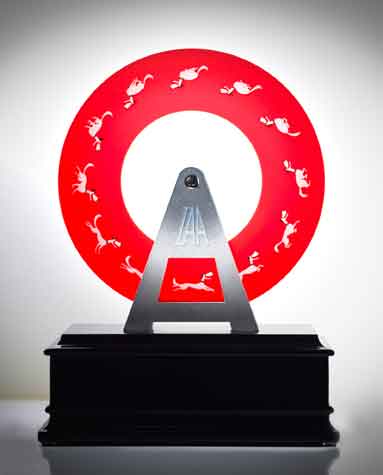 Animation Ireland has made a final call for entries to the 2019 Irish Animation Awards.
The 2019 awards ceremony will take place in Dingle on 23 March 2019 and is Animation Ireland's biennial awards ceremony to acknowledge and celebrate the outstanding, world-class creative talent within the Irish animation, VFX and gaming industries.
The ceremony will take place during the Animation Dingle festival, an internationally renowned annual event which has been hosted in the Kerry town for the past five years.
There will be a total of seventeen award categories, including Best Animation, Best Animation for Apps and Gaming and Best VFX in an Animated TV Series or Film.
Commenting on the call for entries, Animation Ireland Chairperson Moe Honan said: "Over the past twenty years, Ireland has gained a reputation as a world leader in the animation industry. The Irish Animation Awards is a wonderful opportunity to celebrate the amazing creative and technical talent we have in Ireland and all the hard work and dedication of the studios and producers across the country.
"The window for submitting entries closes on 10th December, so there is only a short time left to enter. The entry process is open in all categories and we welcome submissions from all. With so many amazing productions over the past eighteen months it will be an extremely tough year for the judges, which is just what we want."
Winners of each category will receive a statuette designed by animator, film maker and teacher Eimhin McNamara. The statuette resembles a Phenakistoscope which was an early animation device used to create an illusion of motion.
People interested in entering the awards can visit the Irish Animation Awards website for further information about the awards and how to enter. The entry process will be open until 10 December 2018.
www.irishanimationawards.ie
Top Related Stories
Click here for the latest broadcast news stories.