Broadcast News
16/10/2018
Grass Valley To Showcase Live Production Solutions At NAB New York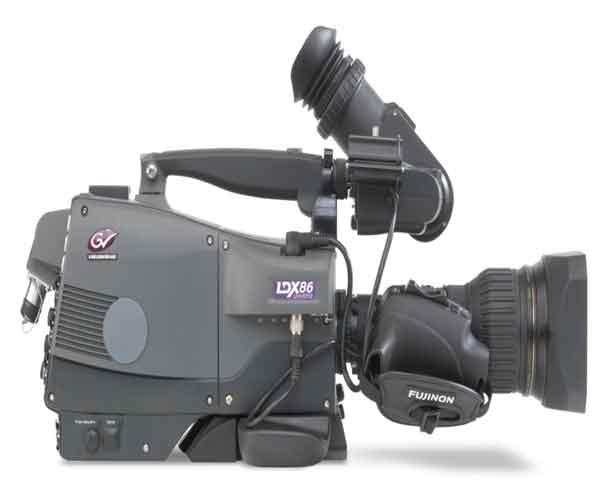 Grass Valley will showcase a suite of live production solutions at NAB New York (October 17 – 18, booth 500).
The featured solutions will include:
• LDX 86 Series Cameras: The perfect solution for multiformat requirements – all from a single camera, the LDX 86 Series can manage any single speed HD, 3G and 4K (3840x2160p) format with or without HDR — as well as 3X HD/3G speed and 6X HD speed. Plus the ability for any of the lower camera models in the series to be upgraded in the field with GV-eLicenses — on a 1-day, 7-day or perpetual basis — to any of the higher models.
• LDX C86N Compact Series Cameras: An extension to the LDX 86N Series of native HD/3G/4K cameras with identical image performance and a comparable feature set, but in a smaller mechanical package. This series brings a new level of image performance and business flexibility to all applications where cameras with a compact form factor are required.
• GV Korona K-Frame V-series 2 M/E Video Production Center: A space- and cost-efficient switcher with a built-in touchscreen menu system that suits a wide range of requirements and user preferences. It delivers support for multiformat production in any mix of SDI, 12G-SDI and IP, HD and 4K UHD, and SDR and HDR giving users the flexibility to produce a show in any video format with any connectivity available on the market today.
• GV STRATUS Video Production and Content Management System: Version 6.5 delivers a suite of tools including simple editing via the GV STRATUS web client with access from anywhere on any supported device that captures content from a wide range of sources. GV STRATUS also places a premium on user generated content, integrating with popular social media and CMS platforms to manage, track and analyze the performance of social channels from within the application.
• GV Convergent IP/SDI Router Control and Configuration System: Enables users to transparently manage SDI and IP routing on one familiar interface. The latest release, provides simple visualization of COTS IP network bandwidth and parallel support of SDN and IGMP, as well as audio breakaway, shuffling, and conversion between AES profiles.
www.grassvalley.com
Top Related Stories
Click here for the latest broadcast news stories.