Broadcast News
12/09/2018
An Interview With Brett Chapman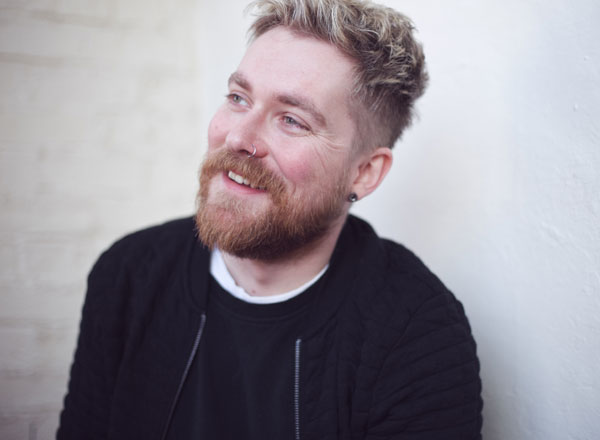 At this year's IBC, award winning filmmaker Brett Chapman will join Seagate and LaCie at their booth, to discuss all things film. After winning the "Best Documentary" category in this year's PushPlay competition with "The Residue of Relationship", Brett joined the Collective, a community of passionate creatives brought together by the brand. We caught up with Brett ahead of IBC, to find out a little more about him.
Hi Brett! Can you tell us a bit about what you do?
I work primarily as a filmmaker based out of my studio in Sheffield. My day to day process involves a lot of short form content for online but I produce a huge range of work. I've always thought that cinema is a really powerful way to take note of all the beautiful moments that are hidden in the trivialities of day-to-day life, so I try to use my work to find something authentic to say that represents my point of view. I'm all about recognising the romance that exists in the world. The way we unconsciously play into the storification of our own lives is also something that fascinates me and I hope that shows through in everything that I make.
So how did you get into making films?
I've probably got a similar story to most filmmakers - I was given a video camera when I was very young and started making little movies, documentaries really, and took it from there. I think that the cinema helped to educate me as a young person so I've always had a lot of reverence for movies. The films I watched when I was growing up made me who I am today. I went on to study Journalism at University and that helped me figure out how to shape a narrative and get to the core, or the truth, of any story I tell.
What do you enjoy most about it?
I suppose that anyone experimenting with their creativity is putting stuff out into the world in the secret hope that someone who shares their perspective will find that work and feel some sort of connection. The biggest pleasure in producing a film for me is when someone finds their own piece of real estate in an idea or feeling that I had and then it becomes their own. I'm not sure that has ever actually happened for me yet but it's the ambition. Before fandom became a more organised thing, liking the same movies was a good shorthand to finding 'your people'. I still feel like any sort of creative endeavour is a great way to chip away at your little corner of the universe and invite other people in.
Who inspires you?
One of the first people to really inspire me was my Dad. We'd go on long walks when I was a little kid and he'd reinvent the plots of movies that I wasn't old enough to see. I guess he was the first person to give me the storytelling bug. After him it was an English teacher in high school called Jo Pollitt who made it seem like it was actually possible to do this for a living. In terms of filmmakers though, I think Richard Linklater makes incredible work that I absolutely connect with. The Before Sunrise trilogy is probably the finest trilogy every committed to film. I'm also a massive fan of the artist Simon Evans, the filmmaker and graphic designer Mike Mills and the makers of a podcast called Radiolab. I have too many inspirations to mention fully - everything I do is just an amalgamation of other people who've got inside my head in a really memorable way.
You can learn more about Brett and his work at LaCie's booth at this year's IBC.
This article is also available in the September edition of Broadcast Film & Video. Here.
Top Related Stories
Click here for the latest broadcast news stories.