Broadcast News
28/08/2018
Leader Appoints New Sales Manager For Europe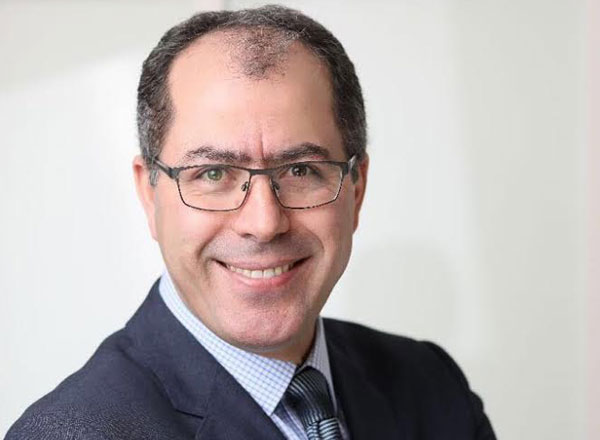 Djamel Djadi has been named as Leader Electronics new sales manager for the France, Italy and DACH (Germany, Austria, Switzerland) markets.
Based in Cologne, Mr Djadi will work alongside Leader's European channel partners in both pre-sales and post-sales support roles.
"This is an exciting time to be joining Leader given the company's proven ability to meet the 4K, HDR and IP aspirations of digital media content producers and broadcasters," Mr Djadi said. "Leader's latest ZEN series test and measurement products are ideally matched to the fast evolving broadcast business, providing the features content producers need during live event capture plus the drill-down capabilities demanded by engineers. Equally important, Leader's modular approach to the the most specialised product capabilities gives customers the freedom to select the features they need at the time of buying an instrument and expand these as their business model progresses."
"Djamel has an excellent track record in the broadcast business having worked for nearly 15 years in sales management roles for Fujinon (Europe) GmbH and nearly 5 years as Regional Sales Manager of Fujifilm Europe," said Leader Europe Managing Director Koichi Fukagawa. "He is a very welcome addition to the Leader team and will be working closely with us as we continue the development of the Leader brand throughout Europe."
"Djamel will be part of the team manning our stand at the upcoming International Broadcasting Convention in Amsterdam," added Leader's European Business Development Manager Kevin Salvidge. "His experience at the sharp end of video production business is already proving very valuable both in terms of technical understanding and market contacts."
Leader Electronics Corporation has a reputation for designing and manufacturing highly reliable, practical and cost effective test and measurement instruments. Leader products are specified for research, development, broadcast, production and service applications.
The Leader product range includes award-winning 3G/HD/SD SDI waveform monitors and rasterizers with customisable layout. Available options include 4K/UHD, CIE colour chart, HDR measurement, test pattern generation, eye and jitter measurement and closed caption display, IP and 12G SDI. Having helped many customers manage their transition from analog to digital, from SD to HD, from HD to 4K/UHD, from SDR to HDR and from BT.709 to BT.2020 wide colour gamut, Leader also provides support for the transition from SDI to IP.
www.leader.co.jp
Top Related Stories
Click here for the latest broadcast news stories.