Broadcast News
25/07/2018
Spanish Station Broadcasts Live With MaxxCasting Technology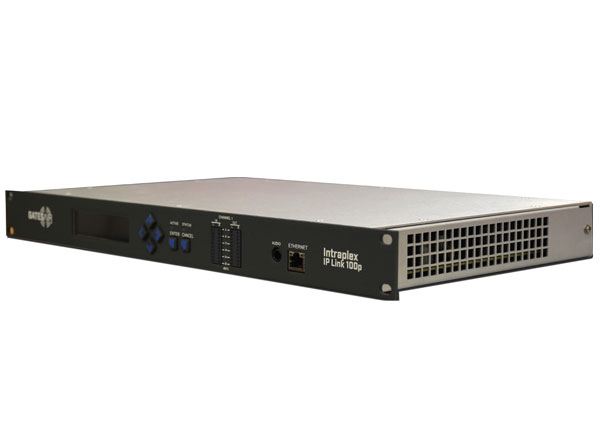 Illinois station WLEY (FM) has utilised GeoBroadcast Solutions' (GBS) MaxxCasting technology to successfully broadcast live.
MaxxCasting has enabled the station to increase its coverage-to-contour ratio by overcoming signal strength issues that impeded its ability to fully reach the adult Hispanic target audience in key Chicago neighbourhoods with its regional Mexican format.  
While WLEY's broadcast signal spans the majority of its legally-designated broadcast area, or service contour, the density of buildings in its urban environments creates multipath interference in population centres such as Pilsen that are crucial to the station. Such interference degrades the audio signal for listeners while limiting WLEY's ability to reach Nielsen Portable People Meters (PPM), important tools in measuring audience exposure and listener metrics that radio stations use to attract new advertisers and set their rates.  
"While WLEY's contour covers the market pretty well, the areas that they had signal difficulties within happen to be the some of the most important demographic areas for their business," said Bill Hieatt, CTO, GeoBroadcast Solutions. "I would estimate that 70% of the PPMs for Hispanic radio in the region are located in the Pilsen neighbourhood, which is also a good indicator of the WLEY audience's geographic concentration. With MaxxCasting, WLEY's signal can be decoded into these meters considerably more proficiently than that of the station's direct competitors, increasing WLEY's revenue potential, while providing an improved audio experience to keep the station's listeners engaged in their cars, homes and commercial buildings."  
The WLEY MaxxCasting deployment features three synchronised nodes in a single-frequency network (SFN) to overcome the multipath issues caused by urbanisation. The low-height, low-power nodes are strategically targeted to fill in specific key geographic listening areas, with the MaxxCasting SFN architecture providing seamless transitions without audible disruption as drivers listening to the station move between transmitters.
Leveraging the MaxxCasting platform's flexible scalability, the WLEY MaxxCasting installation was designed to enable at least four different broadcast stations to share the same site in the future, thus bringing down the costs for each. Rather than requiring separate sites, from an infrastructure perspective, new stations essentially need only add their transmitter, a combiner, and their audio feed. One additional station has already committed to becoming a MaxxCasting licensee and joining the WLEY SFN infrastructure, with deployment anticipated in the coming weeks.  
Each node in the WLEY MaxxCasting system features a GatesAir Flexiva FAX transmitter operating at 99 Watts and uses GatesAir Intraplex IP networking solutions to simulcast and synchronise live program content, enabling the aforementioned seamless node-to-node transitions.  
In addition to improving coverage-to-contour ratio and market penetration, the patented MaxxCasting solution eliminates the self-interference and signal degradation problems that commonly plague legacy booster systems. GBS uses highly accurate modelling software, drive testing and proprietary formulas to measure a variety of environmental factors that affect coverage. Calculations related to height above average terrain, distance and power ratio between nodes, and antenna patterns versus interference areas, are among those used to predict coverage improvements and outperform traditional approaches.
geobroadcastsolutions.com
Top Related Stories
Click here for the latest broadcast news stories.