Broadcast News
10/07/2018
Rohde & Schwarz To Showcase Products At IBC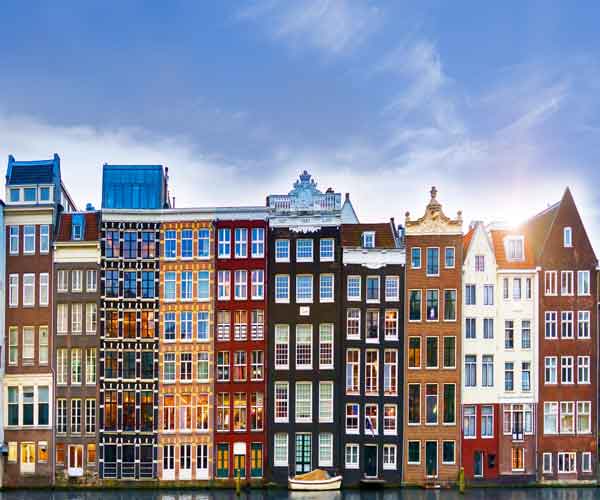 Rohde & Schwarz will showcase latest advances in scalable storage, satellite amplifiers and transmitters at IBC.
On its booth (7.B21), Rohde & Schwarz will make a number of strategic new product introductions that will impact on many sectors of the broadcast industry from postproduction storage to satellite and terrestrial transmitter networks.
"IBC 2018 will be a key landmark event for Rohde & Schwarz since it enables us to demonstrate the newly expanded capabilities of the company including our acquisitions in recent years and our focus on R&D in the company," commented Stephan Krafft, Vice President, Marketing & Technical Sales at Rohde & Schwarz. "Today, the broadcast industry is experiencing more turbulence and churn than ever before. At times like these, companies need a partner that can provide a diversity of technology solutions and rock-solid relability, both financially and operationally that enables them to focus on their customers' needs. This is what we can offer and what we will demonstrate at IBC."
Being launched at IBC 2018 is a next generation storage product – an extension to Rohde & Schwarz's cost-effective, high performance shared storage solutions for collaborative media production networks. The new storage product targets broadcast, postproduction and file-based archive applications. Rohde & Schwarz brings an unique combination of proven hardware components and flexible software to the M&E market segment, which makes it scalable, flexible and highly reliable for the user.
Making its debut at IBC is also a new transmitter product: R&S TMU9evo, which is an air-cooled transmitter for UHF applications. With the new transmitter Rohde & Schwarz is introducing R&S Multiband Doherty for medium-power transmission applications providing category leading transmitter efficiency combined with significantly lower energy costs.
Also new at IBC, Rohde & Schwarz will further extend its R&S PKU100 family of satellite uplink amplifiers with the addition of its first outdoor satellite variant. It is the first on the market to combine the best of two worlds: taking solid-state amplifiers to the next level by incorporating adaptive predistortion, and having the advantages of tube amplifiers such as compactness, light weight and high efficiency.
In addition to these new products, Rohde & Schwarz will showcase extensions and refinements to its established solutions, which are driven by customer feedback. One example is the company's R&S CLIPSTER, a leading workstation for mastering and distributing feature films and episodic TV, which will set new benchmarks at IBC, as well as R&S VENICE media servers with their state-of-the-art IP-based platforms for studio production and channel playout. Also, Relaycaster IP contribution solution for today's increasingly IP-centric file-based broadcast environment will be presented. The new RelayCaster Encoder is supporting HEVC encoding of live content and up to four inputs in a single 1U server. With RelayCaster customers are changing the economics of professional contribution and distribution networks. Another focus for Rohde & Schwarz at IBC 2018 is convergent content monitoring for broadcast and streaming media services featuring its award winning R&S PRISMON multiviewer.
www.rohde-schwarz.com/ibc
Top Related Stories
Click here for the latest broadcast news stories.