Broadcast News
04/07/2018
Quantum To Highlight Storage Solution Features At IBC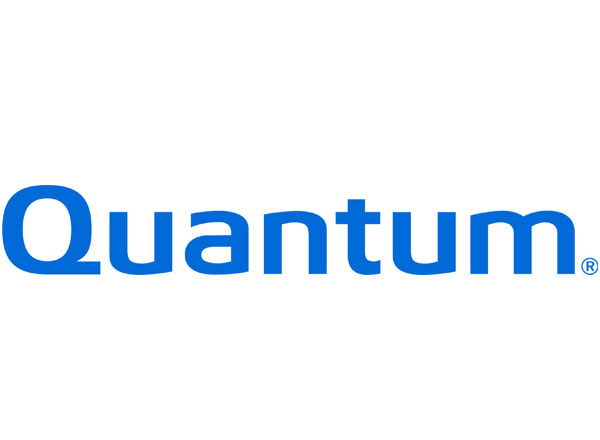 Quantum is to showcase a selection of new features and capabilities to its extensive storage solution portfolio at IBC 2018 in Amsterdam, 13-18 September, stand 7.B07.
Molly Presley, vice president, product management and global marketing, Quantum, said: "Addressing the challenges of global 'always-on' media production workflows, Quantum continues to invest in our StorNext based storage portfolio to give users greater control over performance across their entire production environment, enable exceptional efficiency and productivity for 4K workflows, and facilitate seamless access to content for geographically distributed creative teams."
New file system capabilities
Building on the strong industry success of its award-winning file system, Quantum will highlight the latest new developments for StorNext. Designed with new enterprise features focused on ease-of-use and ease-of-management, StorNext will provide an enhanced customer experience and better facilitate meeting increasingly tight production deadlines. Additionally, customers will benefit from new features to improve integration with cloud resources, making it even easier to implement hybrid archive environments, while at the same time delivering industry leading performance across both NAS and SAN configurations.
Redefining all-IP workflow performance: Xcellis Scale-out NAS
Internal testing has demonstrated Xcellis Scale-out NAS solutions outperform offerings from enterprise-class NAS providers and NAS-focused startups for 4K, 8K and 16K projects. In combination with the solutions' unmatched scalability and robust media and metadata management, this industry-leading performance redefines the kind of workflows that can be supported in all IP-based environments. Quantum will also feature the latest NVMe flash technology, delivering over 17Gb/s bandwidth streaming performance for the kinds of ultra-demanding workflows that are becoming commonplace in virtual and augmented reality content creation.
The latest storage hardware
Built for reliability without sacrificing performance, Quantum will feature the latest developments in hybrid storage arrays, extending its storage solution portfolio. These platforms will provide Quantum's customers with an even greater number of configurability options, and provide the foundation for even more efficient streaming and IOPs performance. Additionally, the enhanced line-up will include new all-flash arrays for maintaining uncompromising video quality on the most demanding post-production tasks, such as multiple stream 4K playback or uncompressed HDR colour correction.
Improved integration with technology partners and heterogeneous environments
Over the past year Quantum has put significant effort into making it easier for customers to take advantage of all the benefits a modern, feature rich storage solutions can provide. This year at IBC, Quantum will showcase various software utilities for easier data migration from existing archive environments, such as migrating Oracle DIVArchive content into a StorNext-managed environment. In the same context, StorNext has also been enhanced with new data replication capabilities for managed file systems, as well as API's with industry leading MAMs, making it easier to integrate within a heterogeneous storage environment. Finally, Quantum will demonstrate StorNext capability and tight integration with the latest generation of AI enhanced workflows, including its own on-premise AI solution, aiWARE.
www.quantum.com
Top Related Stories
Click here for the latest broadcast news stories.