Broadcast News
06/06/2018
Preparing A Storage Environment To Meet The Challenges Of 4K Productions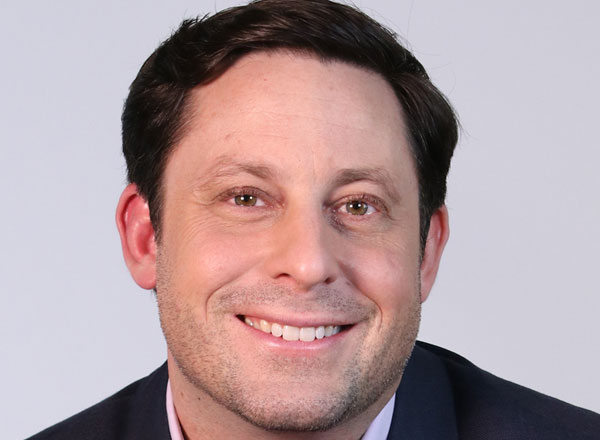 For so long it's been a buzzword within the media and entertainment industry, but now 4K is a term that's almost as common as HD. For those organisations involved in post-production, broadcasting or content distribution, the chances are that they're already working with 4K media. But while the high-resolution format offers exciting opportunities going forward in terms of monetisation and audience engagement, it presents significant challenges for storage environments.
Many media and entertainment organisations recognise that their existing storage solutions will need modification to accommodate growing volumes of large 4K files. Therefore, their focus now is on how much of their existing architecture needs to be augmented, and whether it can be done within already stretched IT budgets.
Mainstream 4K adoption
A recent survey that Quantum ran with postPerspective in the US revealed just how mainstream 4K has gone, with 79% of survey respondents currently working in the format. The reason that so many organisations have already made the move is that there is more demand than ever for high-resolution media content. As viewers become increasingly aware of image quality, they now expect to see stunning visual content displayed in ultra-high resolution, whether they are watching videos on their smartphones, sports on their widescreen TV or big-budget films at the cinema.
Even organisations that aren't delivering 4K masters can benefit from working in the superior format. Using 4K video during production and post production can result in higher-quality HD and SD files. It also means that content is futureproofed, giving studios and other content owners the option to easily remaster their work in 4K should they ever need to.
Technology is playing a big part in driving the transition to this format. Tools for capturing, editing and delivering 4K video are now more affordable and widespread, and file systems like Quantum's StorNext are helping to deliver the maximum performance from the underlying storage arrays.
Delivering 4K storage performance for less
As you'd imagine, 4K content generates very large files, especially when captured at high frame rates, dynamic ranges, and colour depths, which is increasingly happening. Studios and post production facilities require performance from their storage that can provide a real-time experience for creative talent as they work with such files. And at the same time, they also need the scalable capacity to store and provide reliable, ready-access to these files throughout the post-production process.
Cost is often cited as a top concern for media organisations as they assess the storage solution upgrades needed to accommodate these more demanding workflows. But finding a way to add both capacity and performance while keeping costs under control seems to be particularly problematic.
One potential solution is having a storage environment that allows for incremental upgrades that can be independently focused on either performance or capacity. Another option is using multiple tiers of storage such as high-performance disk, object-based, file-based tape, or the cloud to better optimise the balance of cost, capacity and performance.
Cloud storage in M&E yet to truly take off
For post-production facilities to accommodate the growing demand for capacity while controlling costs, cloud storage might seem like a good fit. But only 31% of the Quantum and post-Perspective survey respondents are currently using cloud-based solutions.
While it might be good for archiving, facilities recognise the limitations of cloud services when it comes to many post-production functions. Storage and retrieval times are the primary obstacle to using the cloud, with the reality being that editors simply can't wait several minutes for clips to download before they can start working on them in the middle of an editing session. Furthermore, security is another concern, and therefore many facilities are more comfortable having an offline, yet on-premise, copy of data.
There is a perception that the cloud is either too expensive or doesn't provide a sufficient return on investment. Some facilities are recognising that while shifting from a CapEx model to an OpEx model can be beneficial, it does not necessarily result in lower costs in the long run.
Whether an organisation is already making the move to 4K or planning to do so soon, reassessing the suitability of a storage infrastructure to handle the increased demands it will face is essential. The key question they must answer is whether the solution in place can deliver the performance and capacity needed for handling large, high-resolution files, and supporting collaborative workflows, while at the same time controlling costs.
Author: Jason Coari, Director, Scale-out Storage Solutions, Quantum
www.quantum.com
This article is also available in the June edition of Broadcast Film & Video.
Top Related Stories
Click here for the latest broadcast news stories.