Broadcast News
23/04/2018
disguise gx Range Used For Utah Theatre Workflow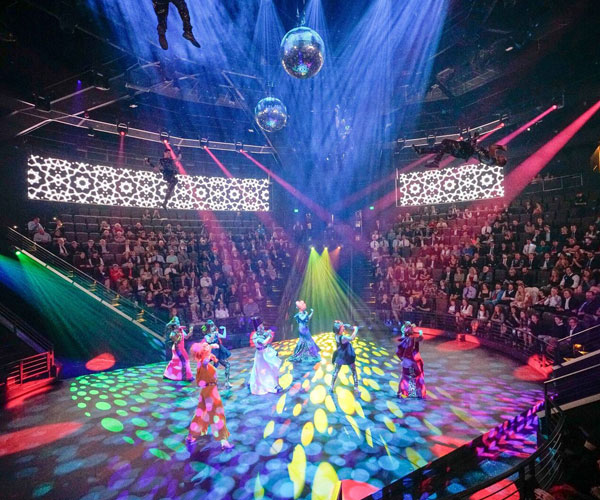 The disguise gx series is being used by the renowned Hale Centre Theatre in Utah for its productions.
Several brands of media servers were evaluated before disguise was chosen. Video and production designer Joshua Roberts said: "We had no prior experience with disguise and worked with Barbizon to hold demos and connect with users at other theatres. Barbizon was fantastic about providing equipment and facilitating our learning about the system before our purchases.
"disguise has a large user base worldwide so designers are comfortable using it," he added. "The gx range is great for us because it offers important Notch integration for any type of magical theatrical effects. If you have that in your toolkit it's priceless."
disguise's ability to "talk to our TAIT Navigator system and to incorporate BlackTrax real-time tracking are also important for future productions." He also praised the MultiEdit feature.
"disguise allows us to take huge videos and play them seamlessly across six LED walls around the audience to create one cohesive scene," explained Mr Roberts. "It's invaluable in stitching the outputs together to make a giant 360º display. We can also build colour layers to overlay and blend, then tweak them on the fly as we work on the content in the space without affecting playback."
Centre Stage has already used its gx 2 on two productions, Disney's 'The Hunchback of Notre Dame' and Elton John's and Tim Rice's 'Aida'.
The gx 1 in the Jewel Box arrived more recently and will be used on productions starting next season.
Next up for the gx 2 in the Centre Stage will be a production of the musical 'Newsies', which opens in June with video content designed by Mr Roberts.
www.disguise.one/en/
Top Related Stories
Click here for the latest broadcast news stories.