Broadcast News
20/04/2018
Miller Tripods Announces Lozeau As New Canada Dealer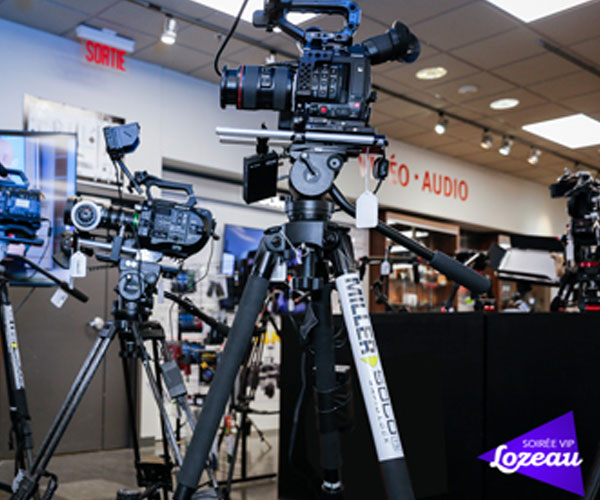 Miller Camera Support LLC has named Lozeau as its new dealer in Canada, using the company's Montreal roots to expand in the country.
Lozeau's reputation has allowed it to work with renowned photographers and forge valuable partnerships within the camera support industry.
"The team at Lozeau is proud that Miller has chosen our company as its newest dealer in Quebec," says Étienne Ducharme, purchasing director, Lozeau. "We have strong roots in the community and have worked hard to establish a celebrated reputation with our customers throughout the years. Lozeau is known for selling high-quality camera equipment and delivering a thorough customer experience, so our partnership with Miller feels like a natural fit."
Lozeau began selling Miller products in January 2018 following a dealer event where Lozeau sales and purchasing employees were personally trained by Miller staff on its product line being sold. The line of Miller camera support sold by Lozeau now includes the DS10 and DS20 Fluid Head product line, AIR, CompassX and the ArrowX3 range of offerings. These Miller solutions have been relied on by photographers, videographers and industry professionals for the products' high-quality, reliability and ease-of-use.
"As Miller works to extend its footprint in Canada, we are partnering with companies like Lozeau, which has valuable ties within its community and an established customer base," says Gus Harilaou, president the Americas, Miller Camera Support, LLC. "Miller has a continued promise to deliver 'the right feel' to our customers and we are confident that Lozeau will provide the same guarantee as part of our partnered mission."
Miller endeavours to progressively increase local support to customers in Canada by extending its dealer network to most major Canadian cities. Along with its latest addition, the company also continues to strengthen relationships with existing dealers, such as Leo's Camera.
www.millertripods.com
Top Related Stories
Click here for the latest broadcast news stories.