Broadcast News
16/03/2018
Pica-Gear Introduces Lightweight Mounting Solution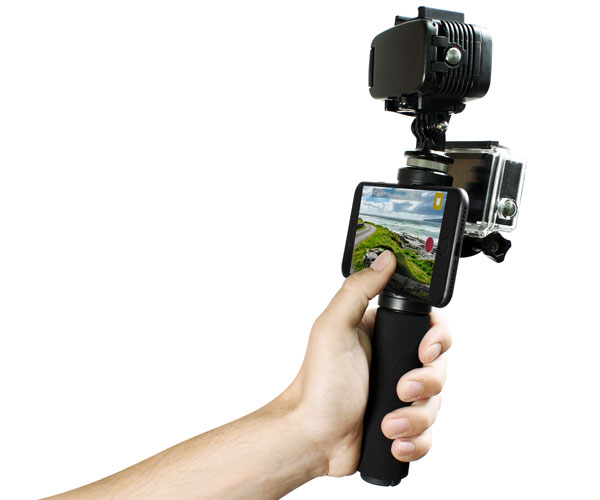 Pica-Gear has introduced the new Snap-Grip, a light and versatile multi-mount solution.
The Multi-mount clamp has three mounting options that allow for various setups, as well as modular construction with PICA-POD components.
Supplied exclusively by specialist distributor, InfinityX, the brand-new Snap-Grip from Pica-Gear is built from the very same modular components as the Pica-Pod. Demonstrating the same tough qualities and versatility as its big brother, the Snap-Grip comes complete with three camera screw points, which means that it can be extended, giving ultimate flexibility in a wide range of shooting situations.
Its extendable system allows it to support both action cameras and smartphones.
Whilst other mounting solutions in the market incorporate a handle, the Snap-Grip's handle adapts to form a mini tripod, and is complete with solid brass screw inserts and aluminium anodised tripod legs.
Steve Cumbers, Managing Director, InfinityX, said: "The Snap-Grip represents a giant leap in possibilities for photographers and filmmakers shooting with mobile devices and action cameras. The product is exceptional in terms of its versatility and its build quality will reassure users that they will be able to trust the Snap-Grip for many years to come."
Mr Cumbers added: "With various extension kits and accessories in the pipeline, users can be assured that the Snap-Grip ecosystem will only continue to grow, ensuring users a reassuring and increasingly capable range of compatible products."
www.pica-gear.com/
Top Related Stories
Click here for the latest broadcast news stories.