Broadcast News
13/03/2018
SDVI To Demonstrate New Rally™ Features At NAB 2018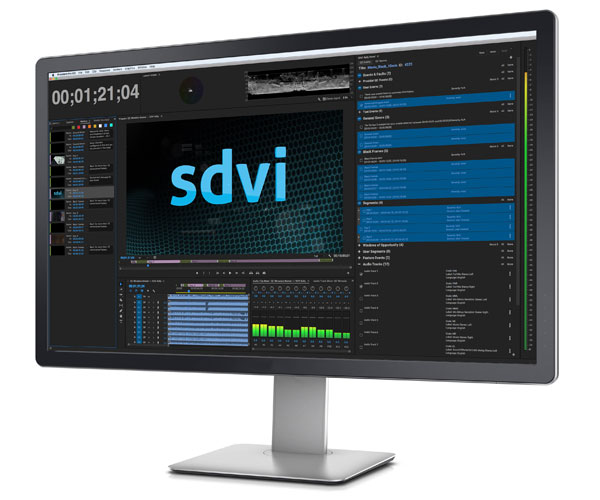 SDVI Corporation is to demonstrate two new features for its Rally™ platform at the 2018 NAB Show.
The major new features are designed to increase efficiency, streamline quality control, and optimize content submission.
The first new feature, Rally Gateway™, creates customer-branded content submission portals to serve as automated on-ramps into the media supply chain. The second, Rally Access™, presents media supply chain managers with a familiar, timeline-based view of issues discovered during preparation and packaging. Using Adobe® Premiere® as a workspace, Rally Access marks segments using metadata gleaned from the processes in the factory for rapid evaluation and resolution. Metadata can come from any of the dozens of tools supported by Rally including quality control, compliance, compression, and AI engines like speech to text conversion, visual recognition, and others.
Rally Gateway™
Typically, the raw materials that enter the content factory come from internal or external content production partners. To ensure the efficient handoff of all the elements that make up a program, distribution companies have historically relied on data tapes or simple shared storage. Neither of these methods had an efficient and automatic way to examine the incoming raw material for compliance with the distributor's format, track count, compression, wrapper, metadata, and other specifications. This resulted in costly and time-consuming manual verification of incoming material even before the actual preparation phase could begin.
With Rally Gateway, content producers submit their material to the supply chain through a secure web interface that not only automatically logs the arrival and initiates the supply chain, but also validates compliance with the distributor's requirements. This saves time and money for both parties and increases the velocity of the content through the entire preparation chain.
Rally Access™
Even with all the automated processes involved in preparing content for delivery, there are still manual steps in the media supply chain that must be completed by people. With Rally Access, operators can quickly access all manual verification tasks from a single interface within Adobe Premiere. This familiar environment makes it easy and quick to locate segments that require review, act on them, and move them along in the supply chain process. Work orders that track the progress of these manual steps are created and managed automatically, so that operators spend their valuable time completing tasks rather than documenting their work.
"As customers adopt supply chain strategies, they see the benefits of measuring and optimizing efficiency," said Simon Eldridge, chief product officer for SDVI. "Rally Gateway and Rally Access extend the supply chain to include what have been cumbersome manual processes and that has a very positive ripple effect throughout the entire chain."
DVI will demonstrate the Rally platform, Rally Access, and Rally Gateway in booth SU12813 at the 2018 NAB Show (07-12 April).
www.sdvi.com
Top Related Stories
Click here for the latest broadcast news stories.