Broadcast News
07/03/2018
Associated Press Offers More China News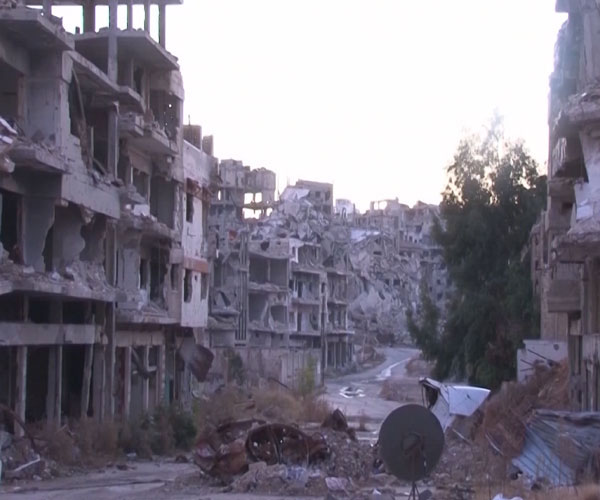 The Associated Press (AP) has extended its working relationship with the video news agency of China Central Television, CCTV+.
The partnership is to see CCTV+'s comprehensive video news coverage made available on the online AP Video Hub Platform. It now allows AP Video Hub customers to access China news via CCTV+ daily.
As well as being known for its global video news coverage in China, CCTV+ also covers a plethora of other information, including offering the Chinese perspective on local and global news. Recent high-profile stories include coverage of the 19th National People's Congress in Beijing, U.S. President Donald Trump's visit to China, and the Sanchi oil tanker collision in the East China Sea.
Paul Shanley, Director of Business Development and Partnerships at AP, said: "By extending our relationship with CCTV+, the AP is providing unrivalled video news content from China. This means we are continuing to deliver on our mission to provide our Video Hub customers with the most extensive selection of global video news possible."
Ben Jiang, Head of Sales and Marketing at CCTV+, said: "Working with a leading news distributor like The Associated Press helps us fulfil our commitment to telling China's story to the rest of the world. With our content now available to AP Video Hub customers, we are able to reach an even wider range of news providers across the globe." 
For years CCTV+ content has been offered via the AP Media Port service and to AP Archive clients. In addition to video news from CCTV+, customers of Video Hub have access to international news providers such as Japan's Spectee and South Korea's YTN.
AP Video Hub launched in 2012 to address the increase in demand from online publishers for video news. The platform was an industry first, giving AP customers access to world news, entertainment, sport and lifestyle video, as well as combining breaking news with relevant footage from AP's historical archive. The result was the development of richer online storytelling for digital publishers, many of whom lack the technical infrastructure to handle satellite news feeds.
www.ap.org
Top Related Stories
Click here for the latest broadcast news stories.