Broadcast News
05/03/2018
New IM-M20 Module To Be Revealed At NAB 2018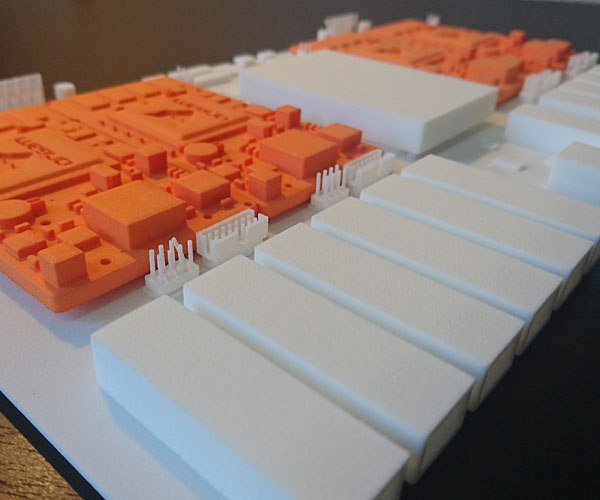 Image Matters is set to demonstrate its new prototype IM-M20 high speed video processing module at NAB 2018 in Las Vegas (April 7-12).
The IM-M20 uses smaller components than the IM-B20 and benefits from a lower unit cost and reduction in size while maintaining pin compatibility with the IM-B20 using the dedicated high-bandwidth Z-Ray origami interconnector.
The IM-M20 uses the Xilinx Kintex UltraScale Plus KU5P FPGA and is perfectly aligned to applications requiring high-bandwidth I/Os. The smaller module targets any network application.
Better integration of DC-DC converters, configuration flash, system clocks and memory all contribute to the IM-M20's reduced cost and size empowering OEM's and system integrators to pursue other markets such as VoIP.  
The IM-M20 high-speed IO connectivity and selected FPGA facilitates processing of one channel of 8K:60fps 444 12 bits, or one channel of 4K:120fps 444 12 bits, including TICO encoding and decoding. Transport connectivity includes 10G, 25G, 40G and 100G ethernet as well as PCIe and SDI. IP sector and transmission over IP benefits well from the IM-M20 with its ready-to-go solutions.
Jean-François Nivart, Image Matters CEO, said: "NAB 2018 will be the show of 8K over IP delivering the immersive experience viewers demand. Our new IM-M20 is the latest-generation FPGA high speed video processing module for the origami ecosystem. IM-M20 is smaller and pin compatible with the IM-B20, addressing cost sensitive applications, and demonstrates the flexibility our origami ecosystem delivers. Our 8KSVIP partner Cesnet will be exhibiting alongside us to demonstrate solutions for real use cases leveraging the origami ecosystem."
The origami IM-B20 however gives manufacturers a powerful board to access new technologies, while slashing development costs and time to market. Advanced reconfigurable modules deliver high performance sub-frame latency video processing in a business card size. Using a Xilinx Kintex UltraScale 060 FPGA, the IM-B20 handles multiple video codecs up to 8K-UHD-2 uncompressed and TICO formats, as well as 4K-UHD-1 uncompressed, TICO, JPEG2000, HEVC IP, AVC and MPEG2 formats.  
The Z-Ray interconnector empowers integration of the IM-M20 and IM-B20 modules onto Image Matters B21 interface board, or even onto OEM designed connectivity and carrier boards.  
European collaborative group 8KSVIP is a body of academic and industrial partners including Image Matters, Cesnet, IntoPIX and AV Media. Exhibiting alongside Image Matters, Cesnet is set to demonstrate its tools using Image Matters origami ecosystem to help broadcasters migrate from HD and 4K to 8K over IP, its focus being on management of high-speed transport technologies to integrate SDI and IP.
Image Matters will be at booth C8727 at NAB 2018.
image.matters.pro/
Top Related Stories
Click here for the latest broadcast news stories.