Broadcast News
26/01/2018
Avid Unveils New Innovations At NAMM 2018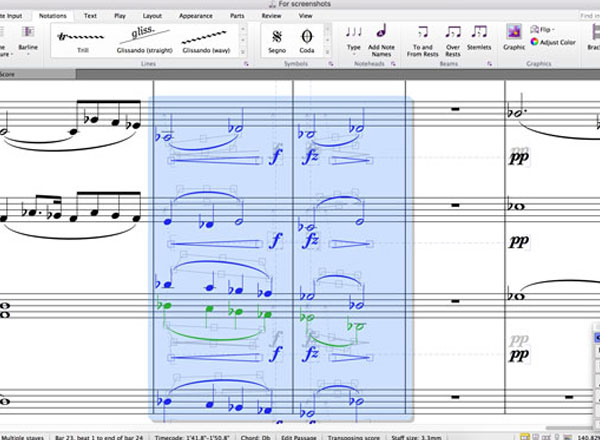 Avid has unveiled a number of music and audio product innovations at NAMM 2018.
Powered by MediaCentral, the new tools and Avid's creative ecosystem enable aspiring and professional musicians to create, collaborate and gain the broadest exposure for their content.
Avid's introductions at NAMM 2018 include:
Avid ArtistCentral
Avid ArtistCentral delivers the benefits of the Avid ecosystem to individual artists, making it easy to connect with other artists and access the tools they need. The Avid ArtistCentral app makes it simple for users to find, connect and chat with Avid Artist Community members and invite them to collaborate on a project and provide feedback on their work.
Avid VENUE and Waves
The new Waves SoundGrid High Density (WSG-HD) Option Card and Avid VENUE software update for its Avid VENUE | S6L live sound system deliver hardware and software integration with Waves SoundGrid systems. S6L provides Avid Pro Tools integration and on-board industry-standard AAX plug-ins. Engineers can now mix with the same Waves sound processors used on the artist's studio recordings to re-create their signature studio sound in live settings. This collaboration between Avid and Waves Audio provides live sound engineers with extensive tactile and software control of plug-in parameters, a simplified setup, system redundancy, and greater creative flexibility.
Pro Tools 2018
The latest release of Pro Tools 2018 boosts the creative experience and accelerates workflows for greater collaboration with new features including Track Presets, retrospective MIDI record, MIDI editing enhancements, Playlist Comping enhancements, and more. Pro Tools 2018 enables songwriters, composers, musicians, producers, and mixers to focus more on the creative process and less on laborious tasks. The new retrospective MIDI record feature ensures that users will never lose a performance, while shortcuts to quickly transpose, trim notes and edit velocities make music creation quicker and easier.
EUCON Software
A new version of EUCON software lets customers use Pro Tools | Control – Avid's free iOS iPad app – in conjunction with the Pro Tools | S6 control surface to remotely control Pro Tools and other digital audio workstations (DAWs) giving them the flexibility to be anywhere in the studio during a mixing session. This EUCON software release also enables users to operate S6 Soft Keys to control multiple DAWs simultaneously, accelerating mixing workflows for film and TV post production.
Sibelius 2018
A new version of Sibelius, the music composition and notation software, is now available. It delivers enhancements to both Sibelius and Sibelius | First, including new multi-edit workflows that enable composers, arrangers, orchestrators, copyists and engravers to deliver scores faster and more efficiently.
Sibelius Cloud Storage Plans
Avid introduced Sibelius Cloud Storage Plans to give users more flexible storage capabilities, enabling them to expand cloud storage for sharing more scores. Avid also expanded the Avid Artist Community with Sibelius | Cloud Sharing, which allows composers to share their scores with anyone, anywhere, on any device.
Louis Hernandez, Jr., Chairman and CEO at Avid, said: "Avid's innovating for music and sound faster than ever before – at the speed of our customers' inspiration in the studio and live venues – with new capabilities across our platform, workflow solutions, and creative tools. Avid's latest product introductions demonstrate the power of our unique creative ecosystem, which empowers anyone participating in the music business to connect, collaborate, create and be heard around the world."
avid.com
Image: Avid Sibelius
Top Related Stories
Click here for the latest broadcast news stories.