Broadcast News
15/01/2018
Tiffen To Showcase New Products At BSC Expo 2018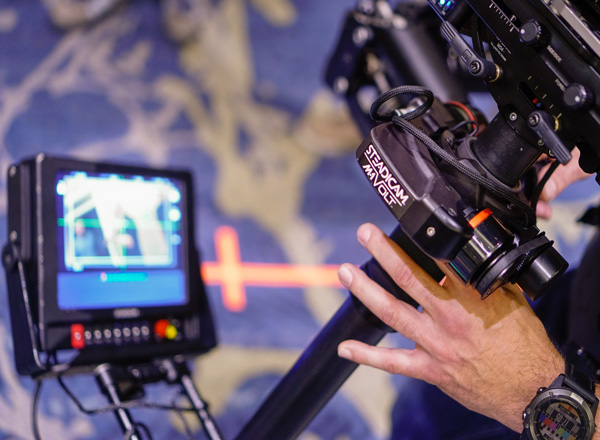 Tiffen International has announced it will showcase two new products at BSC Expo 2018 next month.
The company will exhibit the new generation of NAT Neutral Density optical filters, as well as new generation NAT Neutral Density optical filters, on Stand 604 from 03 – 04 February.
The Volt is a small motorised add-on to the gimbal that brings a very effective and clever horizon assist for the operator. The Steadicam op has to contend with many forces that would tend to push the horizon off level, such as wind gusts, cables pulling, uneven ground etc.
While experienced operators may comment that keeping the horizon steady is something they have learnt to do over their years of operation, Tiffen said those who try the Volt quickly realise that it gives them back part of their concentration to redirect into the shots and moves and all the other aspects of their art.
In addition, visitors to Stand 604 will also be able to see and learn about Tiffen's new generation Tiffen NATural Neutral Density Filters, memorialising the groundbreaking achievements made by Tiffen's founder, Nat Tiffen.
Filter line provides game changing improvements on neutral density filtration, with perfect neutrality across the visual and IR spectrum resulting in natural skintones and outstanding colour fidelity. Manufactured in the USA utilizing the patented Tiffen Color Core™ process, these glass filters represent a new generation of ND and IRND filtration.
tiffen.com
tiffen.com/steadicam
flysteadicam.tiffen.com
Image: The Steadicam M-1 rig fitted with the new Volt auto horizon assist
.
(LM)
Top Related Stories
Click here for the latest broadcast news stories.