Broadcast News
12/01/2018
Qvest Media Forms Strategic Sales Partnership With Simplylive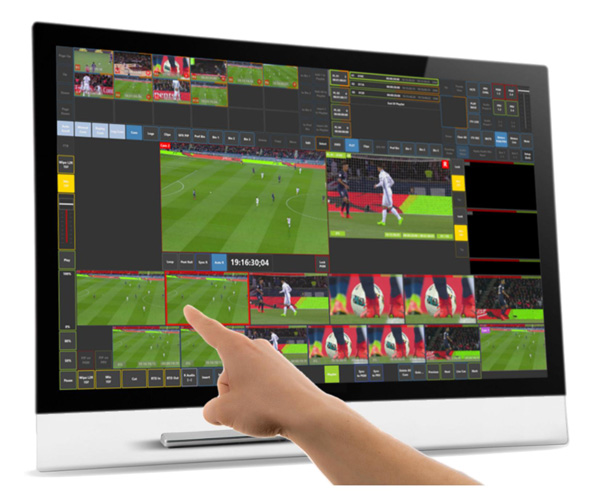 Qvest Media has announced a new strategic sales partnership with live production systems manufacturer, Simplylive.
The deal will see the Simplylive line-up being made available in Germany, Austria, Switzerland, Denmark, France, UK and Spain as well as in the MENA region.
Daniel Url, Managing Director of Qvest Media in Europe, said: "We are happy that Simplylive placed their trust in us to jointly provide our customers with state-of-the-art live production technologies.
"We are convinced that Simplylive's intuitive user interface combined with affordable and compact live production systems is a true market changer."
Luc Doneux, Managing Director and company founder at Simplylive, said: "Qvest Media was our first choice when it came to finding a partner to introduce our innovative products to the sports and broadcast market. Their success as a systems architect confirms their decades of experience, hard work and dedication."
Simplylive disrupts the live production business by combining easy-to-use control elements with powerful live production systems. The company's all-in-one production system ViBox features highly versatile and intuitive touchscreen controls for all live production functions such as video and audio mixing, editing, replay, slow motion or live streaming.
Since game controllers are common currency with millennials, the ViBox system comes with additional off-the-shelf Xbox One controllers to complement the touch controls. Overall, Simplylive is aiming to raise the bar for live broadcasting production systems; the company introduced the world's first six-channel 4K slow motion server and all-in-one production system at IBC 2017.
Major broadcasters such as Canal+, BeIn sports, BBC or Fox Sports are already benefiting from Simplylive's advanced technology, cutting costs of live broadcasts while at the same time ensuring high product quality. Compared to traditional production hardware, Simplylive's live production systems offer easier and more intuitive handling: A single operator can now carry out the same tasks that usually requires several operators. In addition, the ViBox all-in-one system is compatible with the widely-used jog/shuttle controls.
Simplylive is seeking to establish its brand across Europe and the MENA region by forging a strategic sales alliance with Qvest Media. Under the label "Qvest Media Academy", the Germany-based systems architect will offer training sessions on Simplylive's portfolio for live operators in early 2018.
A roadshow featuring hands-on sessions and live demos with the products will take place in the GSA and Nordics regions. Demo equipment is also available at the Qvest Media offices and the Simplylive product line-up will be available for rent as well.
www.qvestmedia.com/en
www.simplylive.tv
(LM)
Top Related Stories
Click here for the latest broadcast news stories.