Broadcast News
08/01/2019
CP Communications Partners With Simplylive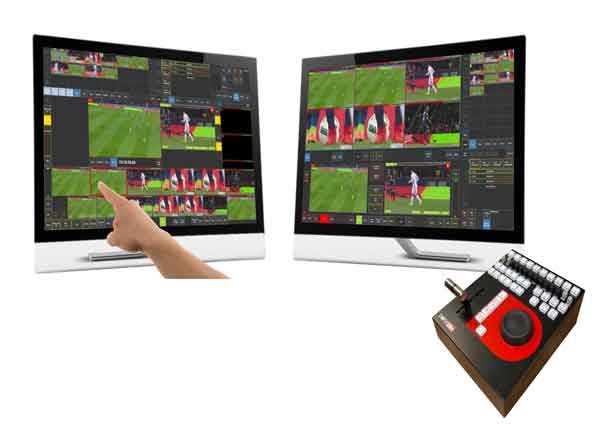 CP Communications has partnered with Simplylive, a specialist in automated live production, streaming and recording solutions.

The announcement coincides with the official launch of CP Communications' Red House Streaming business unit, which specializes in IP-based acquisition, production and distribution solutions and services for content creators.

Simplylive's ViBox all-in-one production technology will power video switching, graphics, instant replay, audio mixing and more for Red House Streaming's ProductionSTREAM system. ProductionSTREAM, one of three Red House Streaming self-serve systems for small to mid-sized productions, is a compact studio-in-a-box solution for multi-camera content creation.

ProductionSTREAM will support up to 12 video sources with software-based switching, and cleanly integrate with Red House Streaming's Mobile Viewpoint solutions for IP and bonded cellular networking and distribution. The complete solution provides content creators with an intuitive, touchscreen-driven platform that will help customers focus on storytelling over technical operation, according to Ken Dillard, Vice President of North American Sales, Red House Streaming.

"Our partnership with Simplylive will provide content creators with an affordable yet high-end solution for IP-based live productions," said Dillard. "Simplylive's flexible and intuitive touchscreen technology will provide content creators with all the necessary tools to create professional multi-camera content in a portable package, with great simplicity and exceptional quality."

Gregory Macchia, VP Sales and Operations, Americas for Simplylive, noted that the partnership solves a growing problem for content creators tasked with filling multiple distribution platforms on limited budgets.

"The broadcast and production industry is hungry for more content, but the budgets are getting smaller and more difficult to justify," said Macchia. "The Red House Streaming and Simplylive partnership offers a professional solution to create high-level productions while limiting operational costs. Our affordable and flexible approach will help users establish new production models to serve diverse audience sizes and new revenue streams across many delivery platforms."

ProductionSTREAM will be available to rent or purchase, and can be coupled with live content acquisition and streaming services from CP Communications and Red House Streaming as required. CP Communications specializes in live RF services for major broadcasters, sports leagues and teams, and event and production companies, while RedHouse Streaming offers the same services for IP and bonded cellular applications. Red House Streaming will also act as a distribution arm for Simplylive and sell ViBox systems separate from ProductionSTREAM.
Top Related Stories
Click here for the latest broadcast news stories.