Broadcast News
08/01/2018
Canon UK Announces BSC Expo 2018 Showcase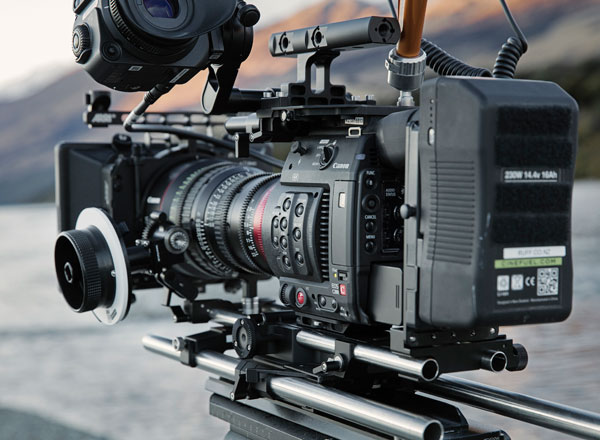 Canon has announced that it will showcase its latest 4K and HDR solutions at BSC Expo 2018 to help address the challenge today's filmmakers are facing in delivering increasingly high quality content quickly across genres.
These professional storytelling tools have been carefully designed to enable more efficient and cost-effective productions.
Among the products on display on stand 516 will be the EOS C700 and EOS C200 cinema cameras. There will also be a range of high-end lenses including the CN E18-80mm T4.4 L IS KAS S and CN-E70-200 mm T4.4 L IS cine-servo lenses, and professional reference display monitors.
Built for professionals, and perfect for small production teams and single owner operators, the EOS C200 is the first Cinema EOS camera to feature the revolutionary Cinema RAW light format. It has been specially designed to take the complexity out of delivering high-quality footage, and offers a host of benefits to broadcasters and filmmakers.
The EOS C200 features an advanced AF system that provides reliability and accuracy when shooting 4K, and also includes a high-quality LCD panel, which allows the operator to effortlessly select their subject.
For those who need to switch seamlessly between several subjects in a single shot, the Dual Pixel CMOS AF enables smooth AF operation whilst the manual focus assist function, face detection with face priority and face-only options provide greater creative focus control.
Director/DoP Brett Danton was one of the first people to use both the EOS C700 and EOS C200 cameras as part of a complete Canon glass-to-glass 4K acquisition workflow for Jaguar's recent high-profile F-PACE TV commercial, which will be showcased on the Canon stand.
He said: "The [EOS C200] is easy to use and has a flexible configuration, as well as 15-stops of dynamic range, which meant that we were able to get the perfect shots – with the bold colours we wanted – without having to do much in post. As the EOS C200 has the same sensor as the EOS C700, it was almost like we were recording what we were seeing and meant the look achieved on both cameras during the shoot was seamless."
Brett will be on the Canon stand throughout the show to talk about his experiences working with both cameras.
The CN E18-80mm T4.4 L IS KAS S and CN-E70-200 mm T4.4 L IS compact cine-servo versatile lenses are ideally suited for professional and advanced amateur videographers using large-format, single-sensor cameras. These lenses unlock the creative freedom to take advantage of 4K, integrated servo control and effortless switching between several subjects in a single shot. They ensure video can be captured with the upmost precision and quality.
Recently used on Channel 4's extreme reality series, Escape, the CN E18-80mm's lightweight build, ergonomic design and impressive image quality, made it invaluable when filming in a variety of hostile environments.
DoP Daniel Etheridge said: "It was a big help throughout the shoot because it meant we could continue to use the main camera, but create a more user-friendly ENG-size set-up."
canon.co.uk
Top Related Stories
Click here for the latest broadcast news stories.