Production News
03/01/2018
BBC NI Announce New Head Of Content Production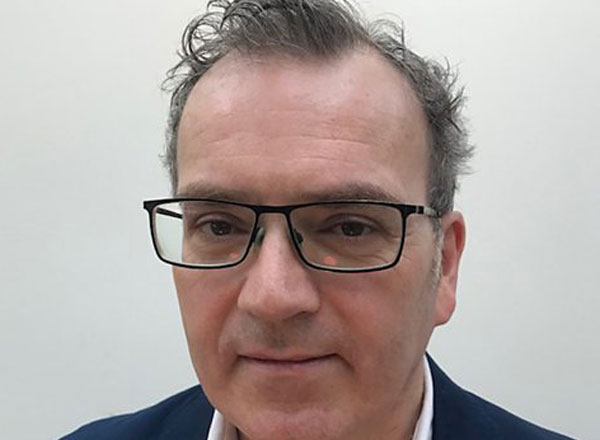 BBC Northern Ireland has announced that Eddie Doyle has been appointed Head of Content Production.

The appointment will see Eddie play an integral role in the delivery of BBC Northern Ireland's content plans across all in-house production outside of News and Current Affairs, including factual, entertainment, comedy, music and events.

Reporting to Director of BBC Northern Ireland, Peter Johnston, as Head of Content Production Eddie will provide editorial leadership for all BBC NI's non-news and current affairs production teams across television, radio and digital.

He will work closely with the Head of Content Commissioning, Susan Lovell, and will help to ensure that the BBC's recent additional investment of £11m over three years into local content and digital services is working effectively.

Peter Johnston, Director of BBC Northern Ireland, said: "After a competitive recruitment process I'm very pleased to confirm that Eddie Doyle will be joining us as Head of Content Production at an exciting time for BBC Northern Ireland. The additional £11m investment into BBC NI means, among other things, more local programming across comedy, factual, drama and entertainment as well as more digital output and Eddie's wealth of experience in these areas will be extremely valuable in his new role.

"Eddie has great creative energy, wide-ranging editorial experience and a genuine passion for this industry. He will bring enthusiasm and vision to his teams and lead the way into an exciting new era for us. He'll be a great asset to the BBC and, indeed, the wider creative sector in Northern Ireland."

Eddie Doyle joins BBC Northern Ireland from his role as Head of Factual, Comedy, Talent Development and Music at RTÉ where he has provided leadership to the broadcaster's in-house teams across these areas. He has been responsible for a number of Irish broadcasting initiatives including Prime Time Investigates, the Format Farm commissioning scheme and the Reality Bites documentary series.

He has commissioned Comedy, Drama and Entertainment programmes such as Mrs Browns Boys, The Young Offenders, Dave Allen At Peace, Can't Cope Won't Cope, and The Tommy Tiernan Show. His documentary commissions, include Futureshock: Property Crash, Leas Cross, and The Notorious Conor McGregor. He devised and delivered the RTÉ Cross Platform Strategy on Comedy in 2014 and RTÉ2 Channel Strategy in 2012 and the RTÉ/Irish Film Board Export Initiative in 2017.

Eddie said: "I'm thrilled to be taking on the role of Head of Content Production at such an exciting time in broadcasting. BBC Northern Ireland is full of outstandingly talented and committed people, and it is a real privilege to be joining Peter and his team, in seizing the opportunities ahead."

The appointment replaces former Head of Content Production Steve Carson, who recently joined BBC Scotland as Head of Multi-platform Commissioning.
Top Related Stories
Click here for the latest broadcast news stories.