Broadcast News
19/12/2017
Product Breakthroughs 2017: Avid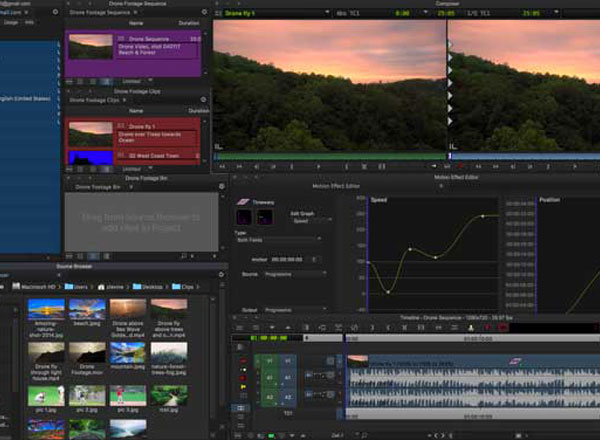 In 2017, Avid have "combatted an industry-wide accessibility concern" with a brand-new entry level product – Avid Media Composer | First – a free version of the award-winning video editing system used by some of the most acclaimed editors in the world.
Before now, up-and-coming filmmakers, television program creators, and digital media producers have been somewhat restricted in accessing the right tools to tell their stories in a compelling way. Consumer applications are good for experimentation but will only take you so far in the professional media production environment.
Media Composer | First revolutionises the process in which emerging talent enter the media industry. Providing aspiring creative professionals with free access to the same creative tools as world-renown editors and facilities accelerates their professional skillset to meet the industry's expectations and requirements faster.
With a new streamlined interface, Media Composer | First enables users to experience the speed and precision of an industry-standard editing system at no cost. The software's high-performing video and audio editing tools allow users to cut video, dialogue, and sound efficiently to produce captivating, professional-quality video content.
Jeff Rosica, President, Avid, said: "Artist empowerment is important to Avid. We created Media Composer | First to prepare the next generation of storytellers by equipping them with powerful tools and skills they'll use for a lifetime."
With audio ducking, multi-cam editing, and the ability to reframe high-res sources, Media Composer | First allows users to perform an advanced, seamless workflow. Users can expand their creative potential with the software's vast library of colour correction pre-sets, titling templates, visual effects, transitions, and integrated audio and video tracks.
Powered by Avid MediaCentral, the industry's most open, tightly integrated and efficient platform designed for media, Media Composer | First ensures assets are protected and accessible within the software's organised and simple interface. Media Composer | First users gain access to Avid's Artist Community – the unique global hub for invaluable engagement and collaboration with professionals and other users at all skill levels.
Dana Ruzicka, Chief Product Officer, Avid, said: "The aspiring creative community now has reach to the domain of capabilities enjoyed by the award-winning and top-grossing professional musicians, filmmakers, and television program creators whose stories we all know, celebrate, and enjoy. Thanks to MediaCentral's expansive role in connecting professionals, Media Composer | First users are able to realise their creative potential by promoting their work and collaborating with others via Avid's Artist Community."
Breaking down boundaries between amateur and professional editors, Media Composer | First also enables users to publish content on social platforms with ease, empowering aspiring creatives to build personal recognition in the video editing community and industry.
Within the first two days of going live, Media Composer | First saw 10,000 people sign up with interest continuing to soar with 2,700 users signing up each day in its first week. Since its launch in the summer, the platform has excelled 100,000 downloads in just a few months, and counting.
avid.com
Top Related Stories
Click here for the latest broadcast news stories.