Broadcast News
14/12/2017
University of Westminster Transforms Students' Understanding Of Sound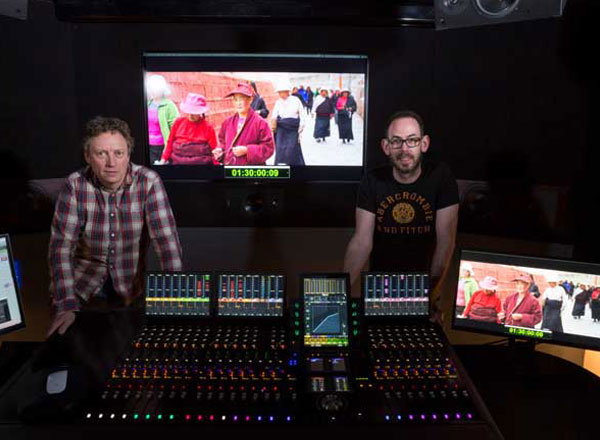 Over the past two years, the University of Westminster have been revamping the production environment at their award-winning School of Media, Arts and Design.
We had already worked with them to install Avid NEXIS shared storage and update their Media Composer and Interplay environments, so when they wanted to update their mixing room to a state of the art Avid S6 with Dolby Atmos, our audio team were the ones they called.
"We've been running Pro Tools for a while now, but we're always looking to improve what we have and allow our technology to match changing industry standards," said Aidan McCarthy, Film & Television Sound Supervisor at the university. We considered many options but the S6 just seemed to be the right thing.
"We did some demos at Jigsaw24's facility in Soho and saw that, like the ICON ten years ago, the S6 was becoming the industry standard. If we wanted our students to walk out [at the end of the course] with practical, vocational experience of working with gear they could expect to find at Pinewood or Goldcrest or any other studio, the S6 was what we needed to invest in."
Our audio team worked with Tim Carter and his team at the university to design and install a mixing setup that would support the latest industry techniques, including Dolby's Atmos 3D mixing technology.
"A lot of studios [in London] are in the process of converting to Atmos, so we're able to offer students the chance to use equipment that's comparable to a West End facility, which is a rare experience in education."
Protecting the university's investment
As well as providing and installing the hardware, we provide support for the university's specialist creative kit. "You have to view big investments like this as something that's going to be there for years to come. It made sense to get our support from Jigsaw24 because their engineers have been here, they know the room, they know our workflows, so we get all the support we need in one package."
Teaching film students the value of sound
Since the installation of the new room, Aidan has seen a steep improvement in the quality of audio students are producing. "At high resolution, any mistake stands out. Now, because we've got lovely monitoring and you can hear all the little details, if [film production students] come in with bad-sounding rushes there's no escape for them. That's fantastic because when they hear something that they didn't hear in editing or on set, it gives them the impetus to ask 'why didn't I hear that?'. So now [the audio kit is] starting to have an impact back down the workflow, and there's a lot more buzz about sound design and the importance of sound, which is really inspiring."
For more on advancing your production setup, call Jigsaw24 on 03332 409 210, email broadcast@Jigsaw24.com or go to
Jigsaw24.com/broadcast
Top Related Stories
Click here for the latest broadcast news stories.