Broadcast News
15/11/2017
New CEO And MD For Edgeware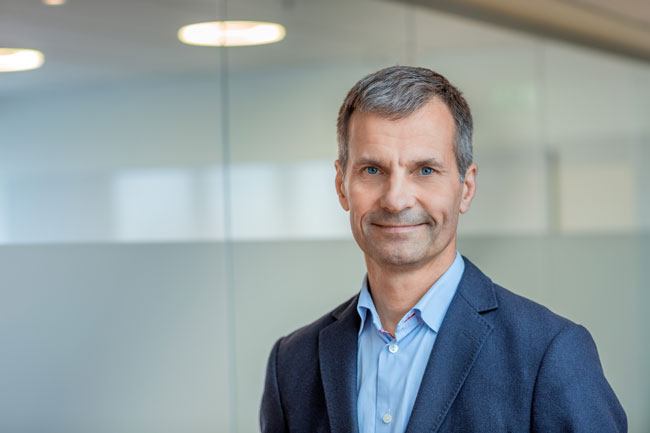 Edgeware has announced the appointment of Karl Thedéen as the new Managing Director and CEO of Edgeware AB.
Thedéen will replace Joachim Roos who is stepping down as CEO to focus on other strategic initiatives within the company. Roos will remain as CEO through February 2018. The intention is for him to remain on the Edgeware executive management team in supporting the company and Karl Thedéen in achieving a smooth leadership transition and also to focus on some of the company's strategic development activities.
Joachim Roos said: "I have during almost 14 years led the company through a tremendous growth and now firmly established the company in a listed environment. Now the time is right for the company to bring in a new leader who can continue growing the company and expanding the business. It has been a fantastic privilege to lead this great company, which today is leading the market place for purpose-built TV CDN systems thanks to its strong culture and all its engaged and professional employees."
"Joachim has been an excellent CEO leading the company from an innovative start-up to a market-leading, high growth public company," added Michael Ruffolo, Chairman of the Board. "All of us on the Board appreciate his leadership and invaluable personal contribution to the success of Edgeware. We are very pleased that Joachim is willing to remain on the senior management team leading our strategic development initiatives."
Mr Ruffolo continued: "Karl Thedéen is an experienced and successful CEO with the background and leadership capabilities to rapidly scale the company. Karl has the ideal profile of what the Board is searching for in a new CEO to succeed Joachim. In addition, as a current Board Director, Karl Thedéen has had the opportunity to learn the business at Edgeware and help shape its strategy. With his strong track record of success and his knowledge of Edgeware, he will hit the ground running and be able to achieve our growth goals."
www.edgeware.tv
(JP/MH)
Top Related Stories
Click here for the latest broadcast news stories.