Broadcast News
09/11/2017
Panasonic Display Screens Selected For Art Exhibition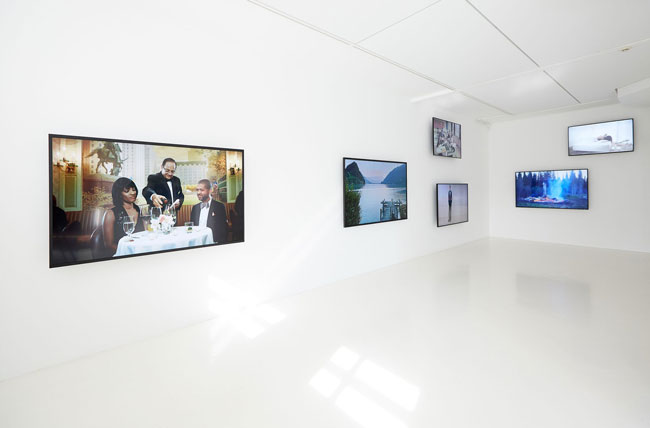 ArtAV has selected nine display screens by Panasonic as part of an art exhibition by Ragnar Kjartansson, entitled 'God, I Feel So Bad', at the Reykjavik Art Museum in Iceland.
As part of the 17 week-long exhibition held over the summer, Ragnar Kjartansson opened the doors to his first museum show in his homeland. The exhibition reflects his ode to the arts; from music, theatre and film, to literature and visual arts.
The installation included nine Panasonic professional displays varying in size from 55" to 84". ArtAV's custom built Hyperdeck system was used for the playback of media. The Full HD screens including three TH-84EF1, three TH-75EF1, one TH-65LFE8, and two TH-55LFE8E created a nine screen, wall mounted piece, chosen and created specific to Kjartansson's work titled, Scenes from Western Culture.
Lucy Meredith, Product marketing Specialist, Panasonic UK, said: "The use of our displays in exhibitions such as this is rapidly growing, and it is great to hear the gallery was extremely happy with the installation. With a narrow frame and slim design, Panasonic displays are perfect for any interior design scheme, drawing attention to the image itself and not how it's delivered."
Nick Joyce, Director for ArtAV, added: "Ragnar Kjartansson approached us at ArtAV requesting that we do an installation which solely specified exhibition quality LED screens in varied sizes. We decided to use Panasonic's display models due to their extremely slim bezel, making them perfect for art installations and exhibitions."
Image: Ragnar Kjartansson, Scenes from Western Culture, 2015. Nine channel video installation. Installation photographs from the Reykjavik Art Museum: Taken by Vigfús Birgisson.
business.panasonic.co.uk/visual-system
(JP)
Top Related Stories
Click here for the latest broadcast news stories.