Broadcast News
11/11/2014
Panasonic Launches 4K Pro Display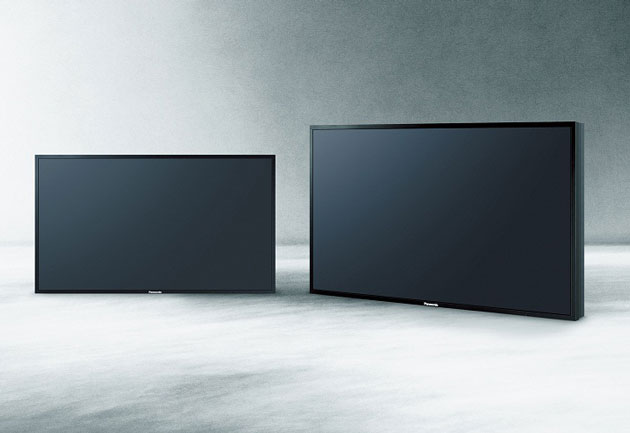 Panasonic has announced it will launch its first 4K professional large display, with the release and shipping of its 98" LED LCD this month. An 84" model will be released in January.
The LQ70 series, capable of 24/7 operation, features a protective glass panel on the front of the display and an aluminium cabinet. Portrait orientation is also possible while avoiding an uneven effect on screen, making it suitable for rental applications where it is frequently transported and installed.
Panasonic Marketing Manager, Enrique Robledo said: "The LQ70 series produces extremely detailed, true-to-life images which benefits retail, transportation, control rooms and design applications. The resolution, durability and ease of installation make these displays a perfect solution for businesses looking to make a visual impact."
The displays can up-convert non-4K sources to a higher level of image quality. It features an optimal viewing distance of 1.5 times the screen height (half that of the optimal distance of full HD screens).
"The new displays have the same screw holes and installation positions as previous Panasonic large-screen displays, so it's easy to replace older displays with the latest, ultra-high definition, 4K technology," Mr Robledo said.
The 84" 4K LCD display (TH-84LQ70) has an RRP of €26,390.
The 98" version (TH-98LQ70) has an RRP of €54,480.
business.panasonic.co.uk
(IT/JP)
Top Related Stories
Click here for the latest broadcast news stories.