Broadcast News
02/10/2017
DPA Heads To The Big Apple For AES NY 2017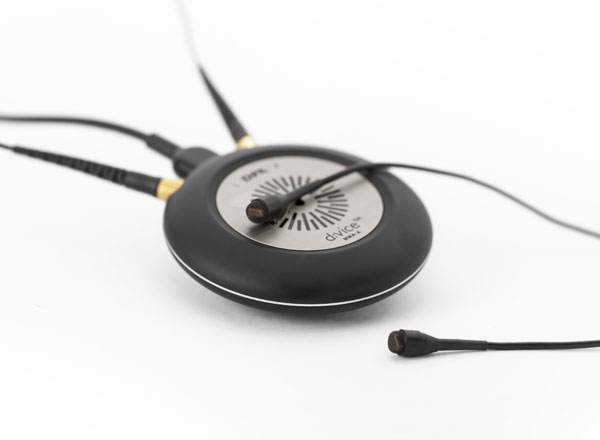 As a leader in microphone options for the recording and live sound industries, DPA Microphones is always looking to provide its customers with high-quality sound solutions for any application. A highlight at the company's booth at this year's AES NY (Booth 840), is DPA's d:vice™ MMA-A Digital Audio Interface, which provides musicians with studio quality sound on the go.
The d:vice MMA-A Digital Audio Interface is a high-quality, two-channel microphone preamp and A/D converter offering mono, dual and stereo capabilities. As part of the newest firmware update, the app for the d:vice boasts a new summing feature. When two microphones are connected, it is now possible to sum the two channels so that each of the mics' audio signals is sent equally to output 1 and output 2. Users are now able to set individual gain for each mic and still have a single summed mono output. This is especially useful to ensure controlled output to mono platforms, including, but not limited to, Facebook™ Live.
Christopher Spahr, VP of Sales and Marketing, DPA Microphones, Inc. said: "We are excited to bring the d:vice to a city like New York where life is always on the move. As a company, we are always looking to meet our various customers' needs, and a large part of the live sound and recording market lives right in New York City. With the d:vice, users can record and stream clear and professional audio with any DPA miniature microphone. It is an innovation in a league of its own and we look forward to showing it off at this year's AES NY show."
The d:vice comes with interchangeable lightning and USB cables for connectivity. The MicroDot inputs allow the d:vice to be connected to all DPA miniature microphones, including the d:screet™ Miniature, d:fine™ Headset, d:vote™ Instrument and even the d:dicate™ Recording microphones with the optional MMP-G preamp.
On Thursday, October 19 at 6pm, Eddy B. Brixen will be representing DPA Microphones during the 'Microphones – Can You Hear the Specs' session presented in association with the AES Technical Committee on Recording and Technology Practices and AES Technical Committee on Microphones and Applications. The masterclass takes a critical look on how specs are presented to the user, what to look and listen for, and what to expect.
Also on display at the DPA booth will be its range of d:dicate Recording, d:vote Instrument, d:facto Handheld, d:fine headset and d:screet Miniature Microphones.
dpamicrophones.com
Top Related Stories
Click here for the latest broadcast news stories.