Broadcast News
29/09/2017
Aurora Lighting Used On The Crystal Maze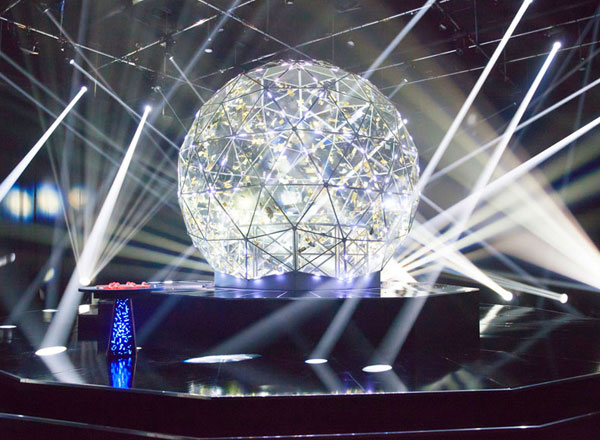 Aurora Lighting have said that they are "extremely proud" to be working alongside Lighting Designer Gurdip Mahal and Gaffer James Tinsley on Channel 4's hit re-boot of TV cult classic The Crystal Maze.
Based on the classic format and filmed at The Bottle Yard, Bristol on a custom built set created by original series designer James Dillon, the aim was to remain faithful to the feel of the iconic zones, whilst adding a contemporary look to update the show for a modern audience and enhance the show's newly added areas.
Talking about the show, LD Gurdip Mahal said: "The sheer scale of the show presented a number of challenges for the entire crew. With so many small studios and unique spaces, lighting the production was both new and exciting and presented a few difficulties which the terrific crew were able to resolve."
The lighting specified for the show allowed the crew the flexibility to seamlessly shift between scenes and to custom create specific moods for individual zones. A variety of automated fixtures including Martin MAC Viper Profile, Clay Paky Sharpy and GLP X-4s allowed the addition of colour and movement. A number of Fresnels were also incorporated into the design, particularly useful in delivering the tungsten warmth of the 90's original.
The LD continued: "Everybody worked really hard to create the right look for the show. We had some fantastic support from Ben Taylor and the team at Aurora, who made some key investment in new products, specifically for the Crystal Maze."
Of particular note was the level of LED products that Aurora were able to make available. As a company recognised by the albert initiative, as a supplier that supports an environmentally sustainable future for the TV industry, Aurora always strive to offer low energy alternatives to traditional light sources.
The Crystal Maze set was no exception, with a selection of Chroma-Q Space Force heads providing highly controllable, ambient illumination, whilst a mixture of TMB Solaris Flare, Phillips SL Strip and Rosco Silk 210s added texture and effects throughout the set.
Commenting on the show, Head of Lighting at Aurora and VER, David March said: "Bringing such a revered classic show back to our screens can be a huge responsibility. Gurdip and the whole Production Team have done an incredible job, not just in re-creating the look of the original, but also making it slick, stylish and modern."
auroratv.co.uk
Top Related Stories
Click here for the latest broadcast news stories.