Broadcast News
26/09/2017
DPA Microphones Delivers For WFX 2017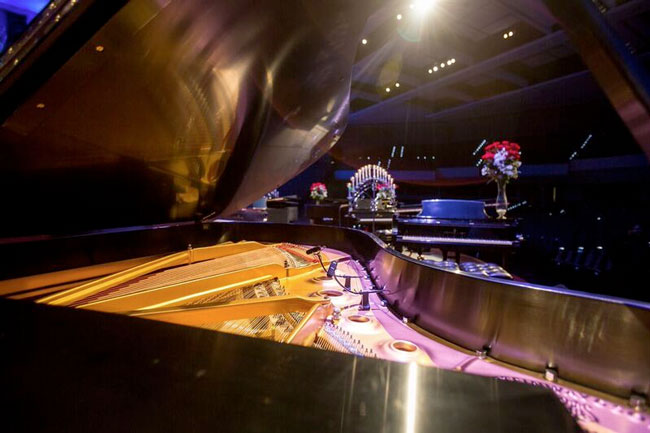 DPA Microphones has confirmed that it will showcase its product range at WFX 2017, which takes place next month.
Products included in the line-up include the
d:vice™ MMA-A Digital Audio Interface
; a high-quality, two-channel microphone preamp and A/D converter offering mono, dual and stereo capabilities. The app for the d:vice has a new summing feature – when two microphones are connected, it is possible to sum the two channels so that each of the mics' audio signals is sent equally to output 1 and output 2. Users are able to set individual gain for each mic and still have a single summed mono output. Also on display at the CCI booth will be DPA's range of Headset, Instrument, Handheld and Miniature Microphones.
The
d:fine™ Headset Microphones
range offers accurate and natural voice intelligibility and high-SPL capabilities. Users can both speak and sing into the mic with no hint of distortion. These mics offer full range of movement to its user, giving the opportunity to walk around while in use.
DPA's
d:vote™ Instrument Microphones
give musicians a more natural sound than internal microphone or pickup. The array of instrument clips creates a versatile microphone, giving the user a gentle, easy-to-mount solution.
The
d:facto™ Handheld Microphones
series boasts a fully modular construction, making the grid, capsules and wired handle, or adapters for wireless systems, interchangeable. Two versions of the Vocal Microphone bring studio sound to any vocalist or speaker addressing a large crowd.
DPA's
d:screet™ Miniature Microphones
series are suitable in situations where the speaker requires flexibility of movement, or when mics need to be concealed. With very low noise and a high sensitivity, d:screet mics offer clear and natural sound, and are capable of handling up to 154dB peak before clipping.
Christopher Spahr, VP of Sales and Marketing, DPA Microphones, said: "DPA Microphones is excited to once again attend the largest dedicated worship expo in the United States. We are presenting several products that the company believes will best serve the house of worship market from miking the worship leader and other speakers to worship singers and instrumentalists to complete worship bands. DPA solutions are also ideal for recording sermons and events for broadcast or live streaming. WFX attendees are encouraged to stop by our booth to see products and learn the benefits of DPA mics for worship facilities."
DPA Microphones' product offerings will be available on CCI Solutions' booth (1419) and Omega Broadcast Group's booth (322) at WFX 2017.
Image: d:vote™ 4099P Instrument Microphone for piano at the School of Church Music at Southwestern Baptist Theological Seminary.
www.dpamicrophones.com
(JP/MH)
Top Related Stories
Click here for the latest broadcast news stories.