Production News
20/09/2017
All 4 Commissions New Observational Documentary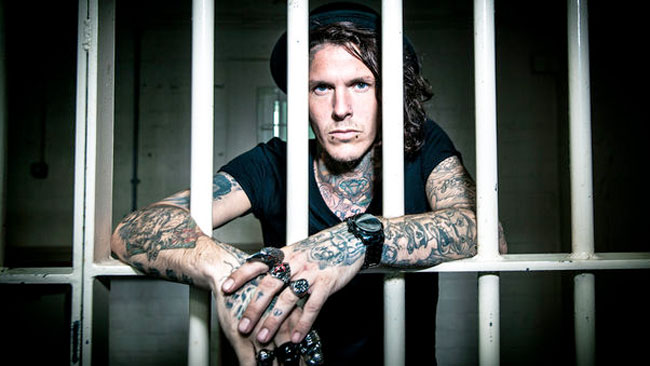 All 4 has commissioned a new observatioinal documentary series called Prison Ink (w/t).
Hosted by Tattoo Fixers' tattoo artist Sketch, the 8x11 series will follow him as he immerses himself in the meaning and culture of prison tattoos. Sketch will meet people who were tattooists inside, others who got inked, and the guards who try to stop the dangerous practise. The series will also provide an insight into Sketch's life when he has a conversation with his father who had many tattoos whilst in prison – one of which was Sketch's first cover up.
Sketch will also reveal the hidden meaning behind common prison tattoos, and ask why people are willing to take a health risk involved in self-inking to commemorate their most difficult moments. He will also meet people who have used their own prison ink as a source of inspiration to help them turn their lives around.
Sketch: Prison Ink is produced by Studio Lambert and was commissioned by Thom Gulseven, Commissioning Editor and Daisy Mount, Editor for All 4. Jack Burgess and Matt J. Smith are the executive producers, with Niall O'Driscoll as the series producer for Studio Lambert.
Sketch said: "I'm really proud of the series. The subject is something I've been interested in since I was a kid and meeting all sorts of ex-prisoners for the show has given me an even greater understanding of how and why people get inked behind bars, and why my dad did the same."
Daisy Mount, Editor, All 4, added: "The rich, illuminating world of tattoos and the meanings behind them is a fantastic new way in to the difficult subjects that prison life throws up. We're thrilled to be working with Sketch and Studio Lambert on this exciting new series."
Tim Harcourt, Creative Director, Studio Lambert, commented: "We're delighted to bring this series to the All 4 audience, exploring tattoos and their relationship with prisons. This impactful format takes the viewer inside a fascinating world, rarely caught on camera and I am pleased to report that these two popular television subject matters, tattoos and prisons, are able to reveal a lot about each other."
www.channel4.com
(JP)
Top Related Stories
Click here for the latest broadcast news stories.