Broadcast News
19/09/2017
Your Cables, Our Retrieval System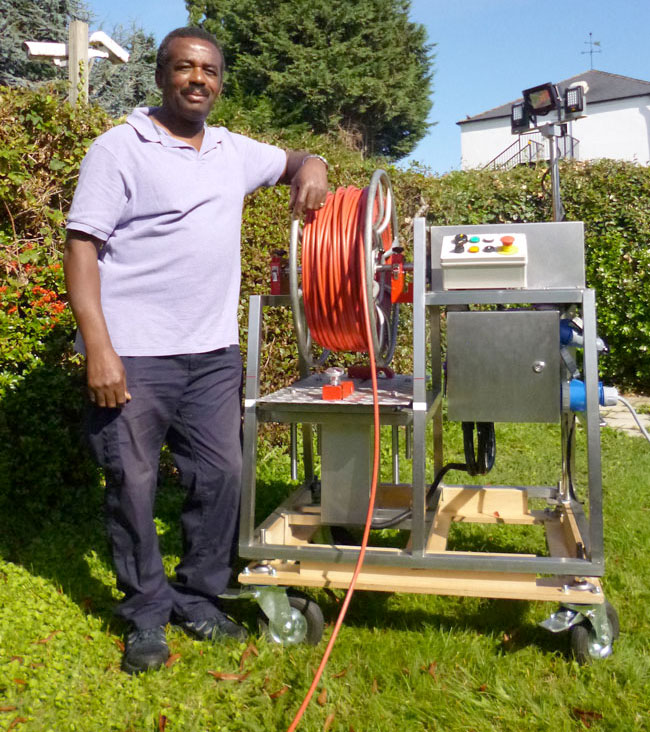 The party's over, it's time to call it day... So the song goes. However, in the case of a large Outside Broadcast event it is only over for some.
The de-rig crew have to work on, taking down staging, lighting rigs, camera platforms, etc. More often than not, attached to these are cables, all of which have to be re-spooled; a back-breaking tiring job.
That problem may now well have been solved by Camera Supervisor, Mike Reece. Having watched people struggle at many an event, he thought there must be a better way. So armed with a few sketches he went along to an engineering company and after a few prototypes and a lot of sweat and tears came up with the 'Cable Retrieval System' that is pictured above.
It will handle all sorts of cable – Triax, Fibre, XLR, BNC and even Mulitcore. It can wind up 200m of Triax onto a drum from start to finish in under 90 seconds. Almost all existing cable reels and drums can be used on the system. Others can simply be adapted by retrofitting a flat plate to your existing reels and drums. It can be operated by one person, is weatherproof and has lighting built-in for use after 4pm in the British winter!
So for the rigging crew, the after show time has just become much shorter and it's home early for tea.
For more information and a demonstration contact www.retrieval-systems.com or email info@retrieval-systems.com.
(JP/LM)
Top Related Stories
Click here for the latest broadcast news stories.