Broadcast News
15/09/2017
Densitron Introduces 'Technical Excellence, Tailored For Broadcast'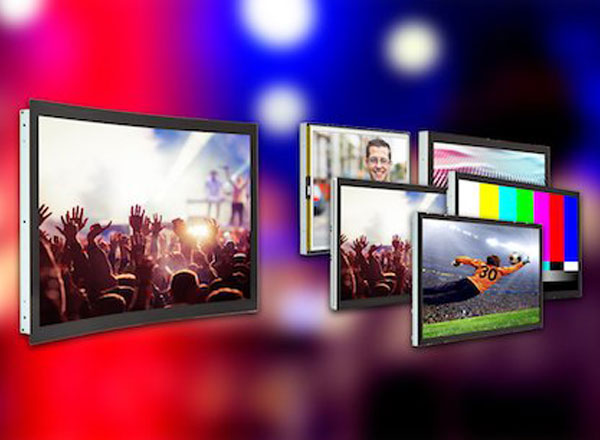 Leader in display, monitor and embedded computing solutions, Densitron will be making its IBC debut with a stunning range of high quality, HD and 4K monitors, introducing them for the first time to the broadcast community.
Like all Densitron displays, these can incorporate touchscreen controls and/or optical bonding to help withstand rigorous day-to-day use.
Among the stand highlights will be 15.6" and 17.3" monitors with 4K pixel resolution and contrast ratio in excess of 1000:1 for pitch black background and bright colours. Visitors can also discuss how Densitron's long-established technical excellence in the customised design and manufacture of monitors and embedded computing solutions is now benefitting broadcast applications.
Bruno Recaldini, Densitron UK managing director, explained: "Currently, many broadcasters are coping with solutions that meet only 80% of their requirements – working with Densitron can upgrade that to 100%. For example, we can take the best and most advanced consumer display technology and add the qualities and features needed to make it more rugged and sustainable to suit broadcast applications and the requirements of suppliers to the industry."
The monitors showcased at IBC have ultra-wide viewing angles to provide best visibility under any lighting conditions such as the brightness of backstage, inside a studio or can be used as additional monitors in a mobile broadcast environment. Ideal for acquisition, editing and pre- or post-production, they can be fully customised for any broadcast application.
Recaldini continued: "We don't just supply the displays, we also provide the electronics behind them, streamlining requirements in terms of interface, where needed. In other words, we take the concerns of our clients and use our knowledge to address these with a high-quality, long-term monitor system."
Other features of the Densitron stand include 23.8" HD monitors, with and without touch functionality. 32" flat & curved, as well as 15.1" and 16.4" bar/cut (stretched) monitors, are also expected to attract attention.
The bar /cut monitors are perfect for rack mounted applications, or to replace 'on air' signs and timers. When touch-enabled as an additional keyboard, they are ideal for desktop use as the design ensures that the full detail of colour can be seen within a short distance.
densitron.com
Top Related Stories
Click here for the latest broadcast news stories.