Broadcast News
13/09/2017
Rohde & Schwarz Tested Successfully With Keepixo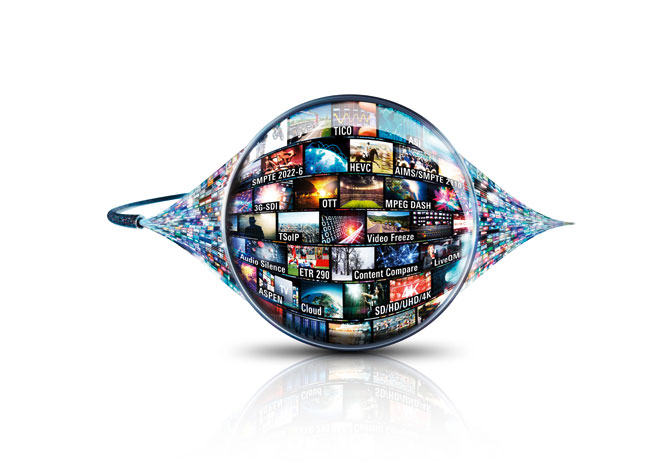 Rohde & Schwarz has announced that its monitoring and multiviewer solution R&S PRISMON has been successfully tested for compatibility with the packaging solution from Keepixo.
The company tested the Genova Origin packaging solution from Keepixo for compatibility with R&S PRISMON which successfully received and monitored in detail all common OTT protocols, including HLS and MPEG-DASH. Rohde & Schwarz focused in particular on subtitle packaging tests based on diverse formats.
Genova Origin from Keepixo is a virtualizable software that implements three main functions required by OTT TV systems – packaging, recording, delivery. Its packaging component is used to create OTT TV formats such as HLS, and DASH/CMAF, enabling live TV, but also start-over and time-shift. Its live-to-file component is provided for implementing catch-up TV. Its HTTP delivery component efficiently delivers live and video-on-demand (VOD) content to OTT TV consumers.
The new R&S PRISMON automatically monitors transmitted broadcast and streaming media content in parallel. Service providers can use the combination of R&S PRISMON and Genova Origin to meet their contractual requirements with respect to service quality and availability. The two companies therefore tested the Genova Origin packaging solution and the R&S PRISMON monitoring and multiviewer solution for compatibility, with successful results.
Bjoern Schmid, Director of R&D Monitoring & Analysis at Rohde & Schwarz, said: "We are very pleased with Genova Origin and the smooth and professional cooperation with Keepixo. Thanks to the straightforward user interface, we could quickly and easily configure the required settings. The Keepixo solution is compatible with our R&S PRISMON, so we are able to provide the industry with an efficient, versatile monitoring tool tailored to the requirements of OTT providers."
"Genova Origin, with its integrated packager, aims at enabling broadcasters and service providers to implement their live OTT TV service," added Jerome Blanc, COO for Keepixo. "This successful interoperability test with R&S PRISMON monitoring solution is an important milestone to us, as it yet further proves how Keepixo technologies can be integrated in the broadcast and OTT TV ecosystems."
www.rohde-schwarz.com
(JP)
Top Related Stories
Click here for the latest broadcast news stories.