Broadcast News
21/07/2017
HHB Unveil Dolby Atmos Home Entertainment Mastering Suite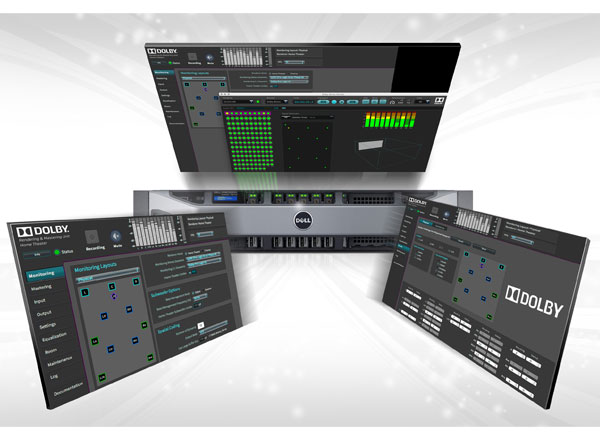 Designed to empower post-production facilities to create, edit, mix and master high quality Dolby Atmos content for Blu-ray or digital delivery, Dolby's new Dolby Atmos Mastering Suite for home entertainment is now available at HHB – the authorised UK re-seller of Dolby pro-audio products.
The announcement comes as demand for Dolby Atmos content looks poised to increase dramatically, driven by content distributors and the increasing uptake of Dolby Atmos-compatible home theatre systems and soundbars.
Designed to run on a standalone PC workstation, HHB's offering includes configuring the Mastering Suite software on Dolby approved hardware with MADI and Sync I/O to create a complete Dolby Atmos Home Entertainment Rendering and Mastering workstation (HT-RMU), plus installation into the customer's workflow and one day of on-site training. In addition, three licenses of Dolby Atmos Production Suite software are included to equip edit and pre-mix rooms that feed into the main mix room.
HHB, Director of Sales Martin O'Donnell said: "From commercials to box-set dramas, content creators have been quick to recognise how Dolby Atmos helps deliver a powerful cinematic audio experience. With the new Dolby Atmos Mastering Suite, we can now equip our post-production customers with the necessary technology to offer their services in this fast-expanding market."
Dolby plans to introduce guidelines to give facilities certification for Home Entertainment Dolby Atmos mixing and mastering. Factors that would be taken into consideration include room size and layout, loudspeaker and amplification specifications, room acoustics and mix and monitoring equipment Dolby Atmos delivers moving audio — sound that can be precisely placed and moved anywhere in three-dimensional space, including overhead.
hhb.co.uk
Top Related Stories
Click here for the latest broadcast news stories.