Broadcast News
18/07/2017
Object Matrix To Showcase Process In Place At IBC 2017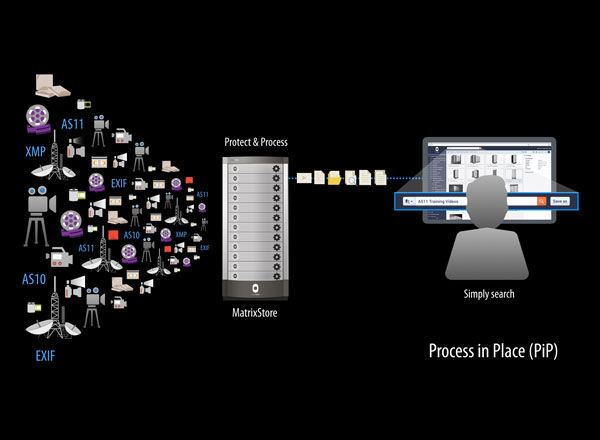 Object Matrix has announced that it will be showcasing its extended Process in Place (PiP) solution, along with other innovations, at the IBC convention in Amsterdam this September.
Process in Place is a content aware feature developed by Object Matrix that reduces the processing needed to index and access content. Traditional approaches require either manual intervention or for content to be moved around internal or external networks. These additional steps can often be broken or inefficient.
A MatrixStore object storage cluster allows PiP to take place and therefore removes this need, as it provides a self-managing digital preservation platform that allows the content to be processed where it lives.
In addition to demonstrating PiP, Object Matrix is going to be launching its new management API software, which enables access to audit and monitoring information. It will also launch Trashcan, working in the same way as the trashcan on your PC - this means that when content is accidentally deleted it can be stored on the system and recovered instead of being removed entirely.
Nicholas Pearce-Tomenius, Sales and Marketing Director, Object Matrix, said: "We are noticing the rapid increasing of file sizes and the number of platforms for content provision. The constant changing of distribution methods means that it's more important than ever for broadcasters to be able to easily access their content and be sure that it won't be damaged or lost.
"This means that we need to be able to store content in a secure, easily accessible and future-proof manner. The bottom line is content is extremely important in the industry, and our solutions are aimed at helping providers generate the highest value from it."
object-matrix.com
Top Related Stories
Click here for the latest broadcast news stories.