Broadcast News
03/07/2017
JoeCo Selects Bluesound As Exclusive Distributor In Hungary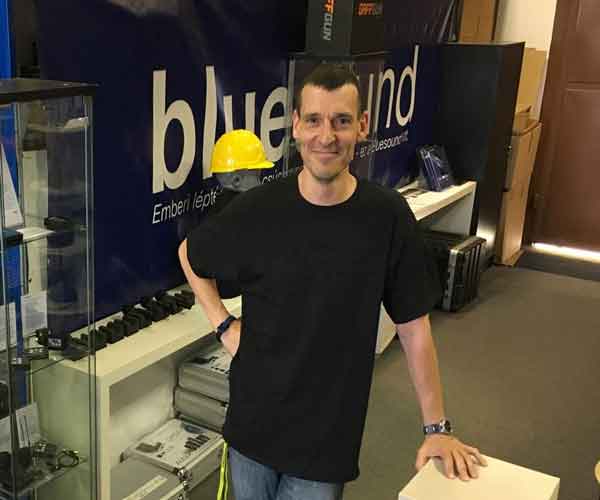 JoeCo has appointed Bluesound as its new exclusive distributor in Hungary. T
The agreement, effective immediately, will see JoeCo products including the BLACKBOX range of multi-track recorders and BLUEBOX audio interface recorders reach new customers described by Bluesound co-founder Thomas Csernus as "professionals who don't know what they've missed out on until now".
Launched in 2004 by Thomas and Annamaria Csernus, Bluesound is now considered among Hungary's leading suppliers of high end, professional audio equipment. The company's philosophy is to carefully plot and follow a particular product's ideal route to market, ensuring that each brand benefits from its own unique strategy. The idea has helped Bluesound to build an enviable catalogue of complementary brands from Midas consoles, Furman and Lectrosonics through to Biamp Systems and DPA Microphones.
JoeCo will receive the same treatment, said Csernus. "JoeCo complements our current product profile. We are seeing rising interest in recording live shows and using them for virtual sound-checks but a lot of engineers no longer want to rely on their laptop to get the job done, they want something rock solid and reliable, a recorder that they can count on every day of the week. Simplicity is also very important, to be able to just press a button to record. Previously we supplied a complicated solution based on laptops, switches and networking, but I wasn't aware of JoeCo. Now we know how trustworthy these recorders are and I believe they are the best solution."
Over the coming months, Bluesound will take both the BLACKBOX and BLUEBOX ranges to customers across the country. "We believe in helping our clients to find their ideal solution and that means letting them get hands-on with JoeCo's technology to really take it for a test drive," said Csernus. "We will also provide the Hungarian market with a local language website and support, so our customers can fully understand the advantages that JoeCo has to offer."
www.bluesound.hu
Top Related Stories
Click here for the latest broadcast news stories.